It's been a while, what with overseas trips and other diversions, but I finally got the "Rusty" strat together. Apart from the pickguard, everything came from Warmoth. The body is one piece swamp ash, the neck is an all pau-ferro pro boat, 6130 frets, graphite nut and 1 11/16th width. Pickups- R.G. dual calibrated with the second tone pot wired to the bridge pup
I played around with the finish so many times, but finally arrived at something approaching what I was after.​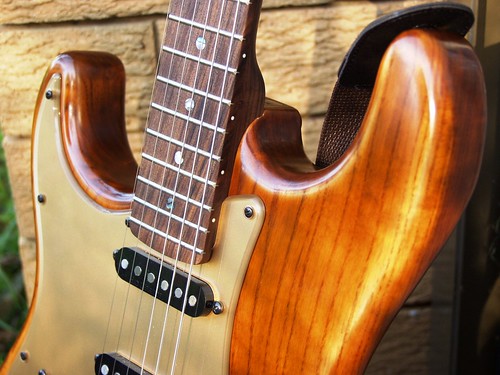 A friend of mine owns a really old Hofner that has a great worn french polish look that I just love to death. So I fart-arsed around with tints and clear coats, steel wool and wax trying to duplicate that look using poly.​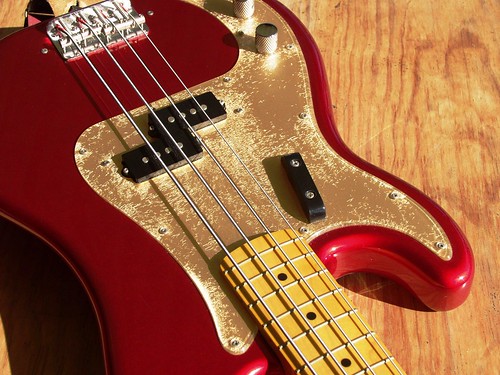 The plan is that eventually the gold paint on the back of the clear pickguard will craze and end up like the red bass in the last pic.
It's called aging disgracefully.. :laughing7:​