Hey, just wondering what you guys think of this wiring system for Herman Li's new sig guitar:

Also....how the flip do you think they did it?  :sad:
This is how one guy thinks they did it:
If anyone knows any better...
If you want to use this circuit, the boxes at the top represent the two sides of the VLX91 switch, and the squares are the solder tags. The six small squares are the tags of a push pull pot. Then you connect the leads marked "OUT" to the tag of the volume pot, the lead with the 3 lines in a downward pointing triangle is connected to the pot casing and voilà!
Jim
(maybe Ibanez know something I don't, (I hope so...))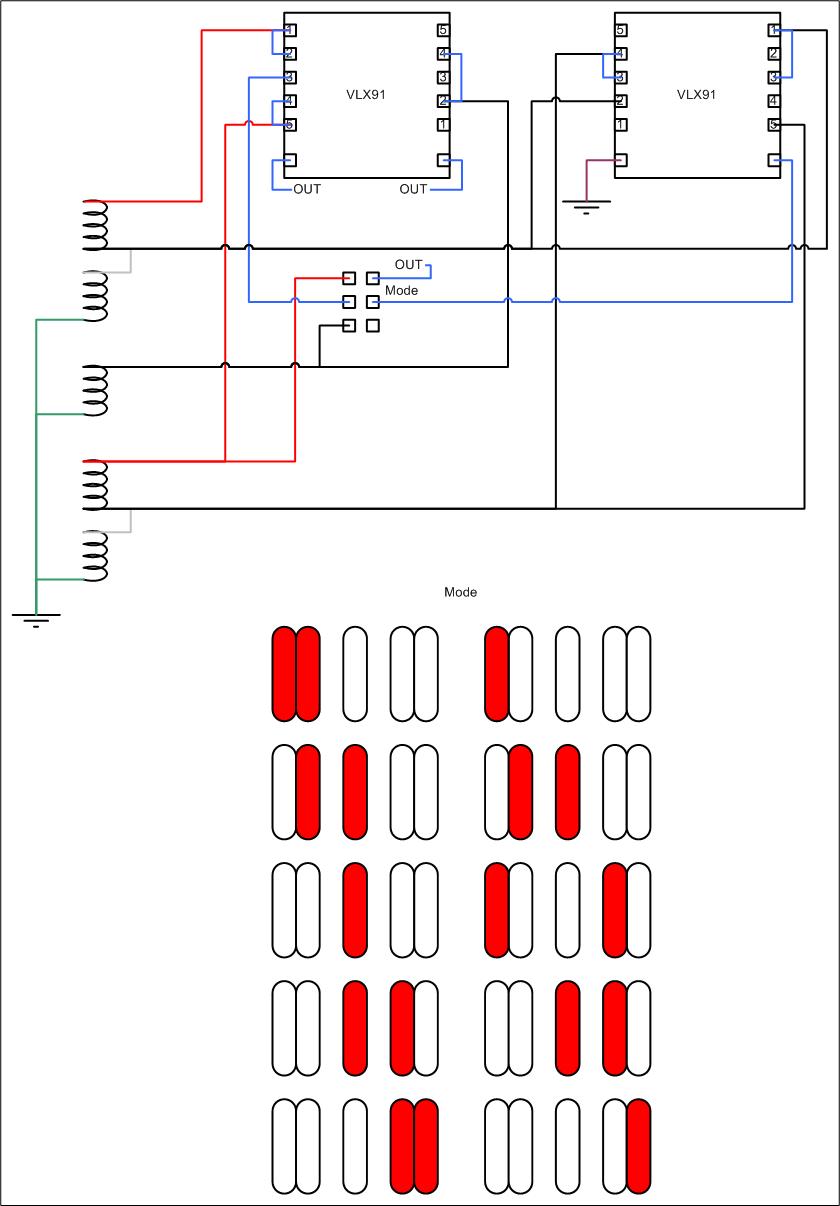 What do you wiring guys out there think?