The body isn't from warmoth, i got it off ebay, but i just ordered a rosewood tele neck with gold frets from warmoth, expected to arrive on the 6th.
i used black grain filler, dyed the top green, and sprayed the sides black.
All gold hardware, no pickguard.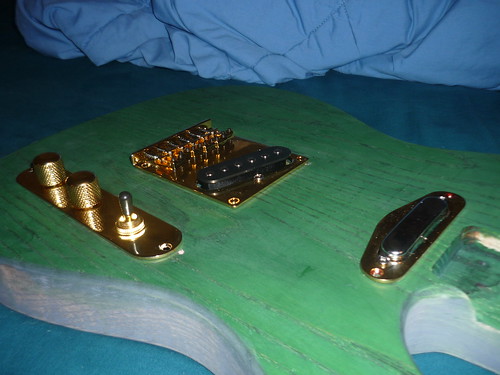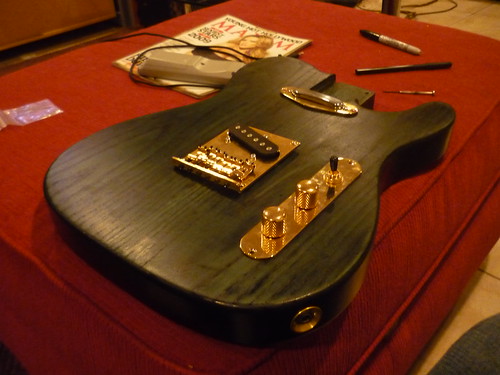 More pics when neck arrives.