Now 100% done! Custom pickguard, truss rod cover, and toggle switch plate finally all came in!!!!  :headbang:
Final updated details at the blog: https://steggostudios.blogspot.com/2022/01/p90-sg-custom-build-finally-finished.html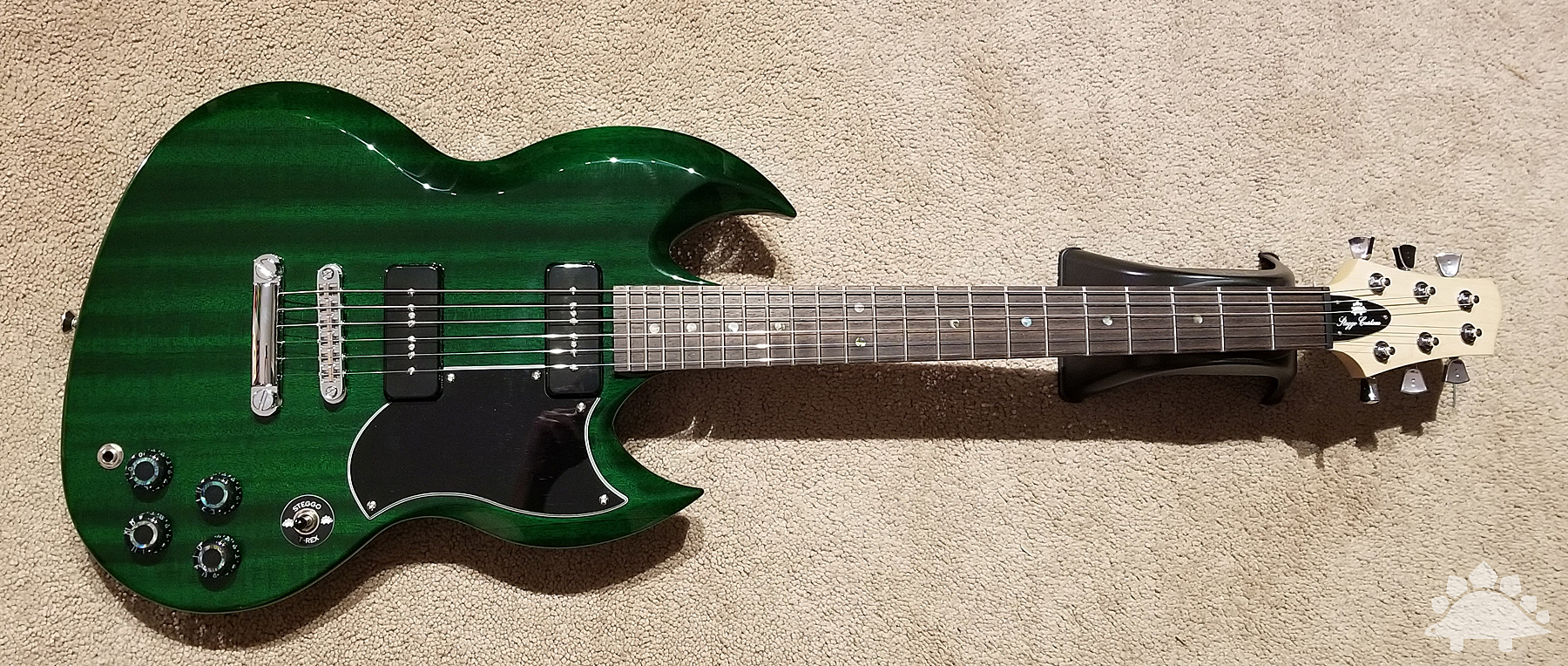 I'm calling this one 90% done - but waiting for some bits and decisions. Warmoth Diamondback body, Vortex neck. Fralin P90s, Ratio Tuners, and Ernie Ball Regular Slinkys. StewMac Golden Age SG pots, though rewired with a Les Paul toggle to fit through the body.
Waiting on: custom truss rod cover, custom toggle switch plate - and I'm trying to decide whether I want to do a Gibson SG standard pick guard - then I have to figure out maker's mark and serial number.
Diamondback Options:
Solid mahogany construction (as that's what Gibson uses for the SG)
Right handed (because I am...)
Neck P90 Rout
Bridge P90 Rout
Controls set up in SG configuration
Bridge and Stop Tailpiece Routs
Studs for Bridge and Tailpiece pre-installed
Vortex Options:
Maple shaft and headstock
Indian Rosewood fretboard
12" Radius
22 Nickel Frets
Abalone dot inlays (went with the green of the body)
Abalone side dots (went with the abalone dot inlays - naturally)
...but enough of that - here's a 90% finished photo:
I've posted the construction details so far on my (entirely personal, non-commercial, very unofficial, low traffic) blog:
https://steggostudios.blogspot.com/2021/11/gibson-sg-with-p-90-tribute-custom-build.html