So, Big Brown did another right-on-schedule delivery this afternoon.
Swamp Ash body, single bridge routs, dual soapbar humbuckers.
Hey, whaddy'a know, the neck plate chose the very same day to appear on my doorstep...
(and by the way, the packaging was not just pooch-proof, it very probably was bullet-proof)  :guitaristgif: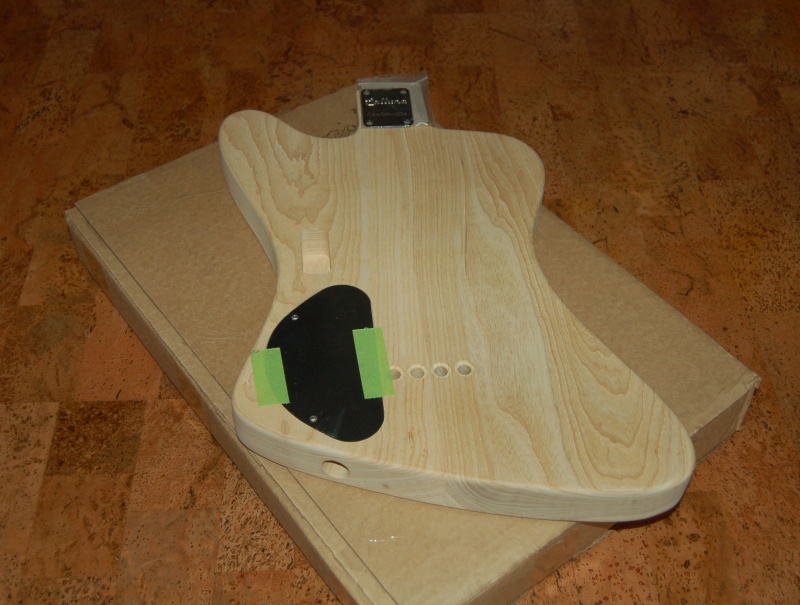 Active electronics with battery box.
Wenge neck with black ebony fingerboard, 13 degree warmoth headstock.
SS6105 frets, no front dots, GB7 tuners

Don't you just love the little feller on brown?
And of course the essential side dishes that help transform a chunk of wood into a musical instrument.
So how does it continue from here?
The genearal theme is black on black, grain enhanced body with semi-gloss finish, and probably the peghead finished to match. The rest of the neck remains unfinished - would be blasphemy to do anything else. I'm still toying with two or three ideas to set it apart from the flock, visually. One idea is to rout an angle completely round the body and a narrower one around the peghead, and finish the surface of those in a glossy dark red for contrast. Perhaps rout two or three decorative lines into the body itself and finish those the same way. And maybe something like a 12th fret inlay or a special inlaid trussrod cover... Kinda subdued though, to stay with the black on black idea.
Or maybe the glossy dark red...