Looking for a little input on this one.  I picked this boby up on eBay a few months ago.  It is a one piece Swamp Ash body routed for OFR.  The wood grain was not completely filled and the Nitro finish has some imperfections in it.  I am trying to figure out the best way to go.  I really like the colour and the non filled wood grain is ok, what is the best course of action for the nitro?  Wet sand and apply a few new coats?
I was thinking a birdseye maple neck but not sure.  Thoughts...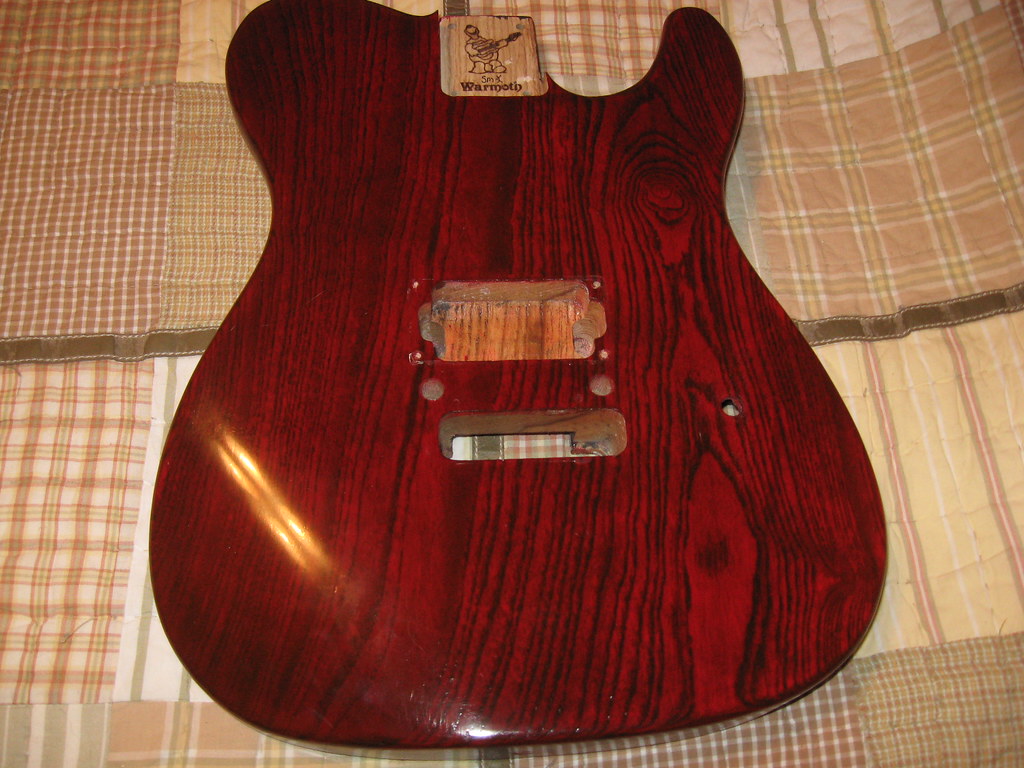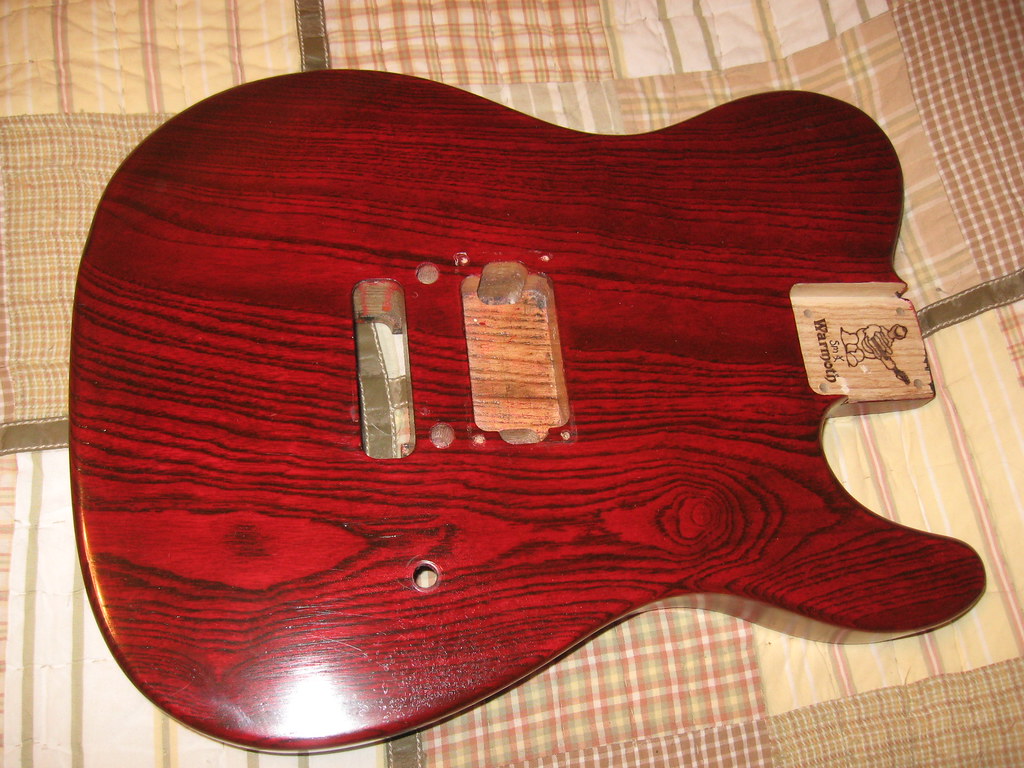 You can see the wood grain fill issues and the finish imperfections in the pics.
V/R
Bill