Here's my submission for the featured build.
Roasted swamp ash VIP with swamp ash DL top (let Warmoth decide)
Ivoroid binding
2 wood mount DiMarzio PAF 36th anniversary set with black covers
24th fret reposition
500k volume
500k push/pull tone (split)
Black dome knobs
3 way switch
Modified standard US strat tremolo route
Hipshot US Contour termolo bridge
Natural tung oil top & dark walnut tung oil back (Saman) + wipe-on satin polyurethane finish
Ernie Ball super locks (black)
13mm deep panel Switchcraft jack
Vortex Wenge 24 fret neck 25.5" scale
Pau Ferro fretboard (user choice)
Single 12th fret supernova inlay
10"-16" compound radius
6105 stainless steel frets
Wizard profile
Hipshot open gear locking tuners (3+3)
Black Tusq XL nut
Custom ebony with mother of pearl owl inlay truss rod cover
Dark walnut tung oil + wipe-on polyurethane finish on neck
D'Addario NYXL 10-46
Both body and neck were grain filled with Goodfilla water based grain filler. Neck & body back filler was tinted with Saman water-based rosewood dye. Top was grain filled with same filler, just tinted with Cognac + Sesame dyes.
What I'm proud of:
first build ever
it works
it plays well
it sounds great
it looks good
What I will do diffrerently on next build:
coarser sanding of body before applying polyurethane. I sanded to 1000 before applying top coat. I feel it's too thin and it already has scuffs.
I would not apply wipe-on poly on neck. It feels good but not woody enough
No 24 fret on VIP body. Upper fret access is not that easy
More grain filling on ash before top coat. (ie. improve my patience)
Have Warmoth install the nut for me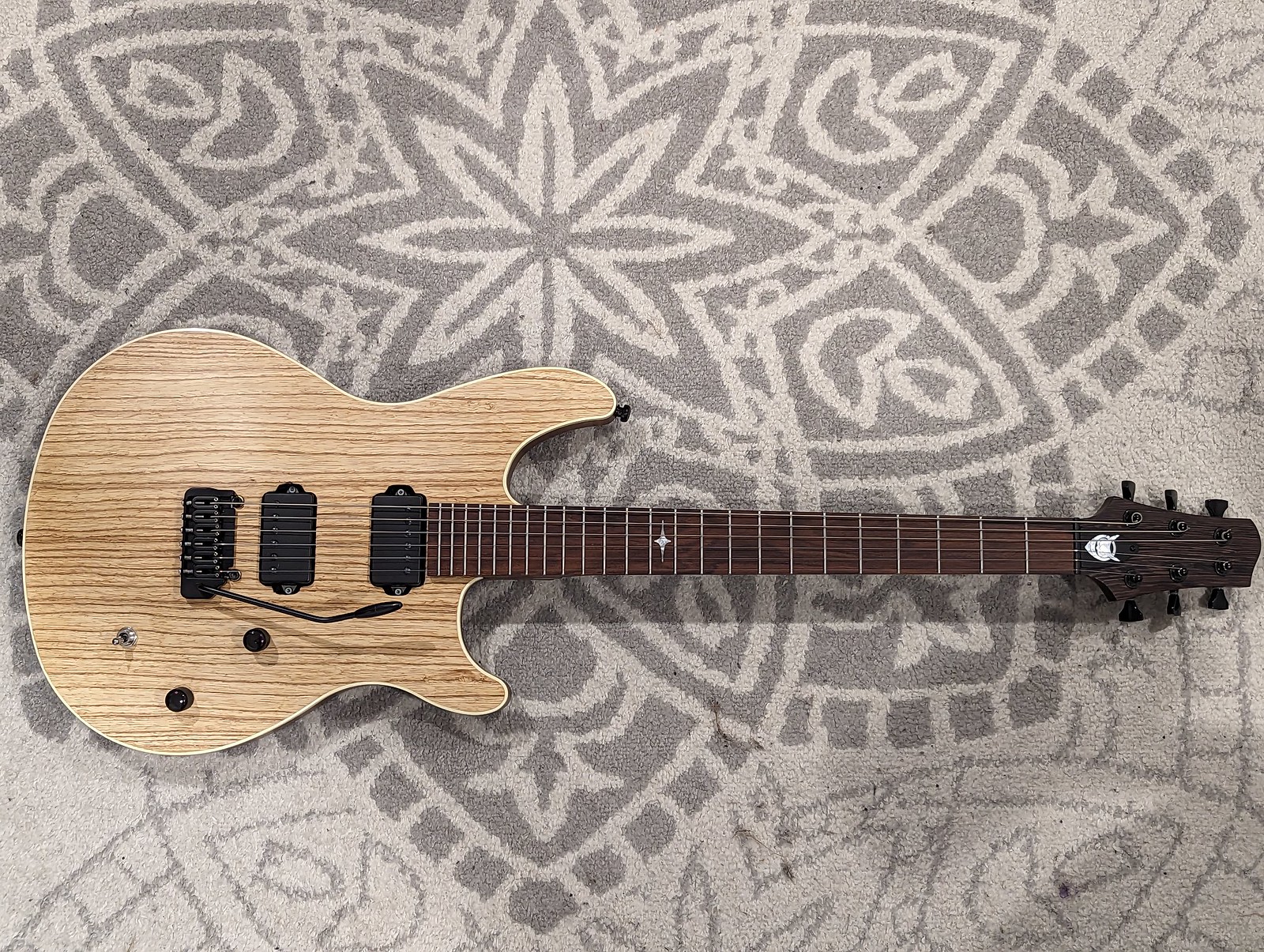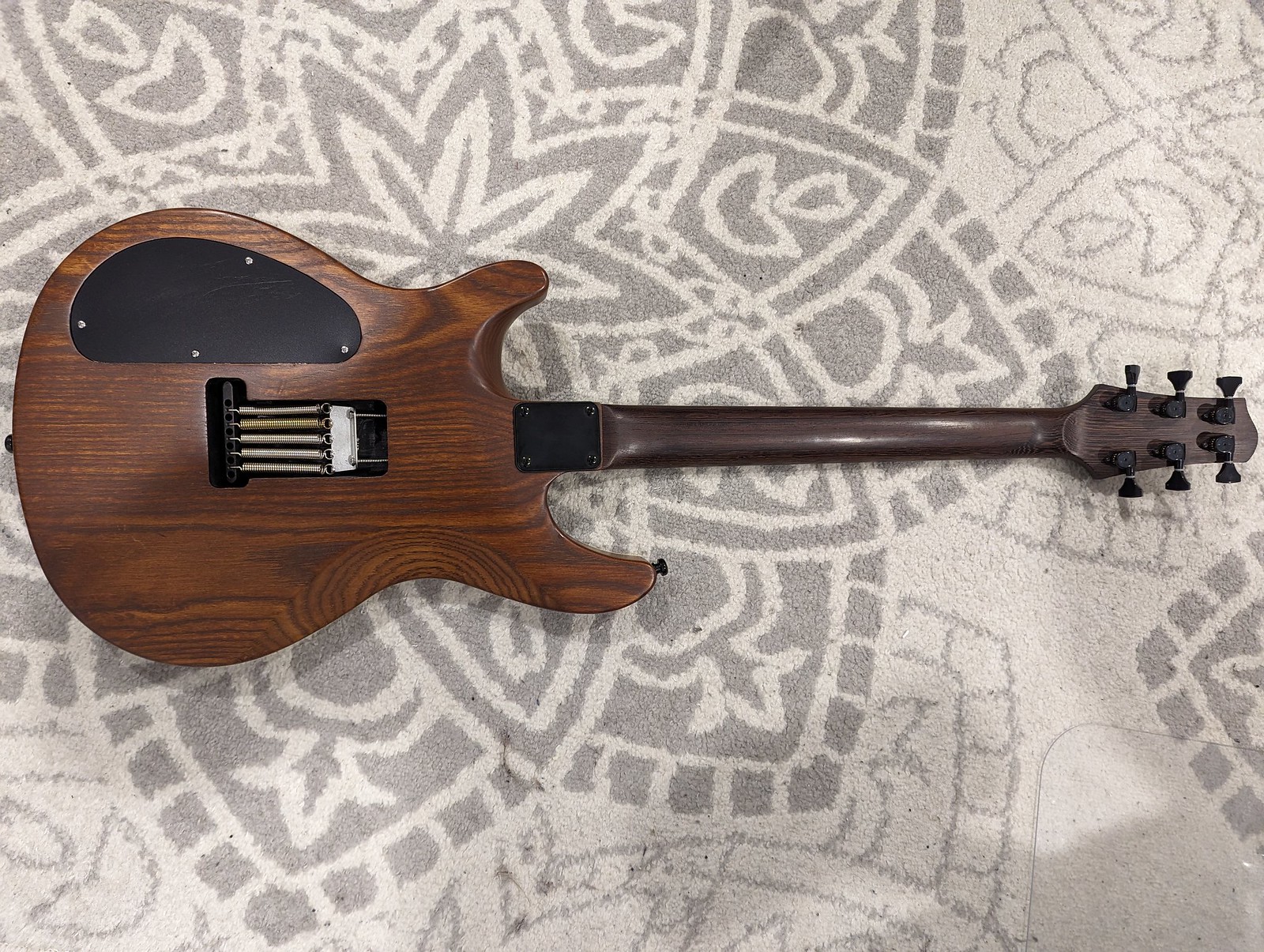 Last edited: