Here is my tele so far.
Spalted Maple/Alder body.  Pau Ferro/Pau Ferro neck, 6105 SS frets, standard thin contour.  Bare Knuckle Pile Driver pickups. 
All major assemble is complete.  Still need to do wire it up and perform set up.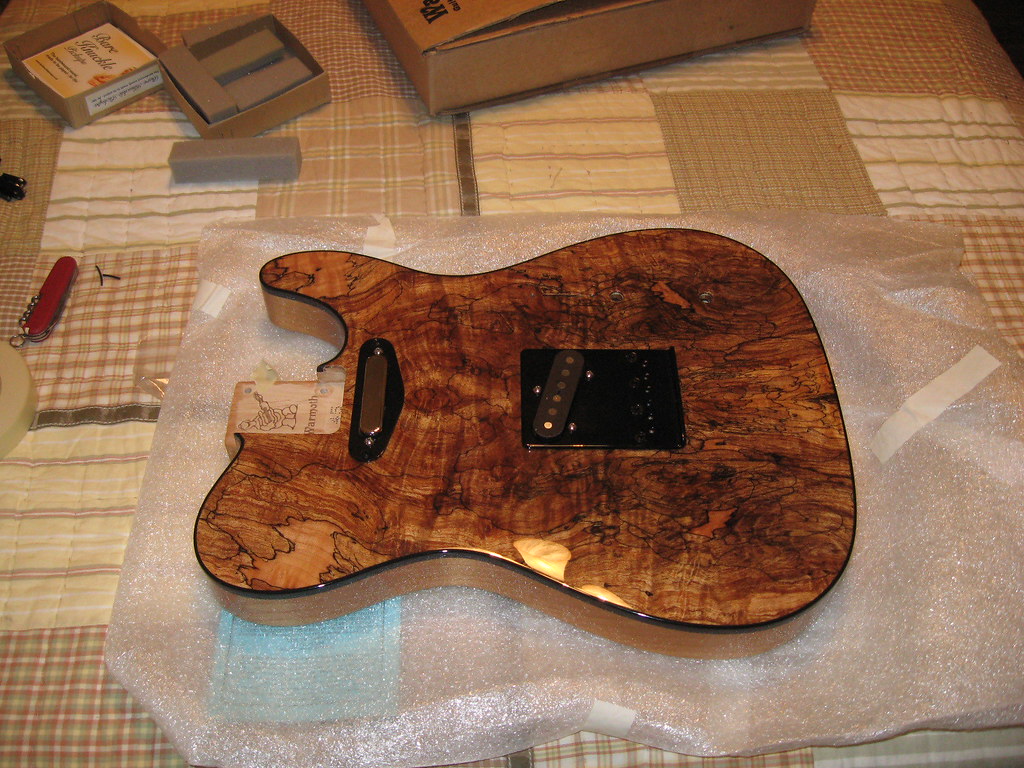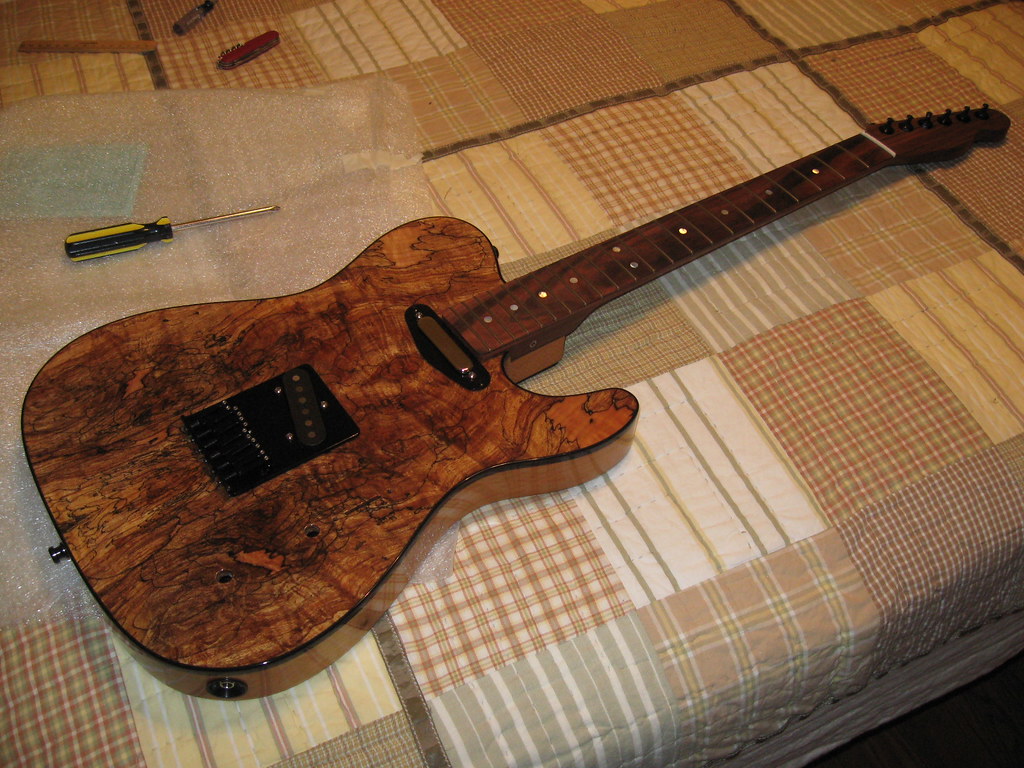 This will be my first attempt at wiring one up, guess I'll see how it goes.
Thanks for all the help alone the way.
Bill