After having issues with string buzz, I decided string trees might be best (Sperzel staggered were just not enough in my case). I had two Warmoth string trees at home, so I decided to "simply" install them today. Things I did:
- drill into scrap piece of wood first to verify sizing
- loosen the tension of strings to absolut minimum
- drill into headstock and put in the screw (I put the screw in gently, steadily and straight - no force, angle whatsoever)
Here's the result: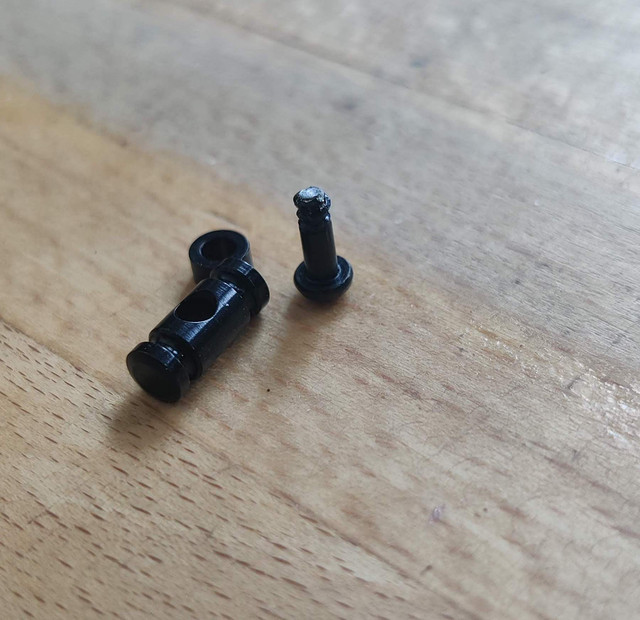 Good: I just ordered overhanging Göldo string trees so the cosmetic error will be covered.
Bad: Given that I've had a streak of problems like this lately, I am seriously losing confidence in my touch for building guitars. Is there anything I could have done to avoid something like this or is this just horrific quality that Warmoth sent?