The League of Extraordinary Gentlemen, Century: 1910 just came out!!!!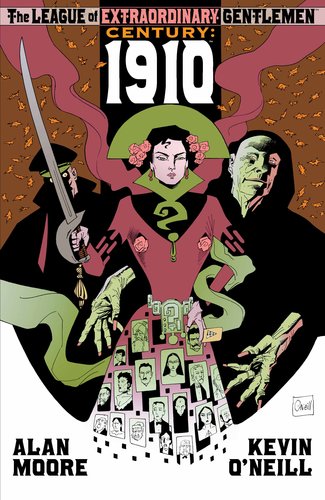 I'm so excited for this series.  I read it and I was kind of confused because I haven't read The Black Dossier (cause I heard it sucked), but I have a feeling the Janni storyline might pay off and be really cool later.  I don't get as many of the literary references in this one as the older ones.  I recognize the Three Penny Opera stuff, but the new league members are not ringing any bells at this point.  I guess I should spend some time on Wikipedia. 
I just thought I'd share in case there are other fans who didn't know it came out, since a lot of people including myself were not aware of when it was going to be released.  I found out the day it came out because I work at a comic book store, but I never heard anything about it ahead of time.  That's the problem with indie publishers, they just don't advertise as well as the big guys.