This came in a couple of days ago.  Took longer than expected to arrive, but I'm pretty happy with it.
I give a big thanks to Shane at Warmoth.  When I ordered everything I knew I possibly made mistakes and I ask if they could review what I purchased to ensure I order stuff that would work / fit together.  Shane helped me with a few corrections (pickup routing changes to fit a 24 fret neck and similar stuff)
Anyhow, here is what it is:
Mahogany Soloist with a carved flame maple top dyed blue.
Original Floyd Rose
Bill Lawrence L500XL / L500R pickup set (from Wilde Pickups)
Flame maple Wizard neck with Ebony fret board and white pearloid shark-tooth inlays.
Arcade (Jackson?) headstock with matching flame maple veneer
Schaller locking tuners (though probably not necessary with the Floyd Rose)
When I chose to dye it blue.  I thought that would include the back of the body.  Nope, so the back is unpainted, but the has the gloss finish.  A mistake on my part and I was originally unhappy with that.  That said, it gives it a unique look to it and I'm really starting to like it for that reason.  The fact that the back of the neck is light colored too helps.
Excuse the quality of the pictures.  My phone has a camera focusing issue with it.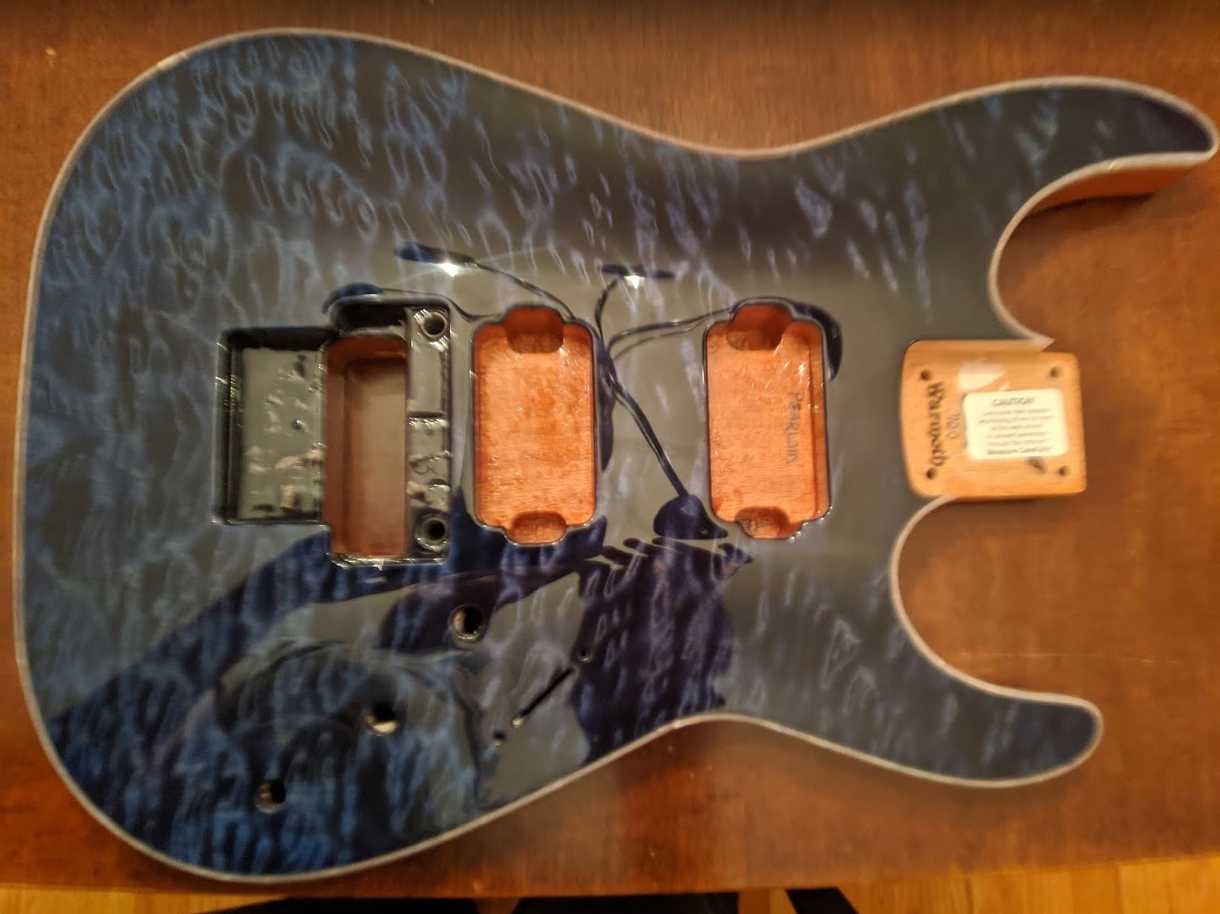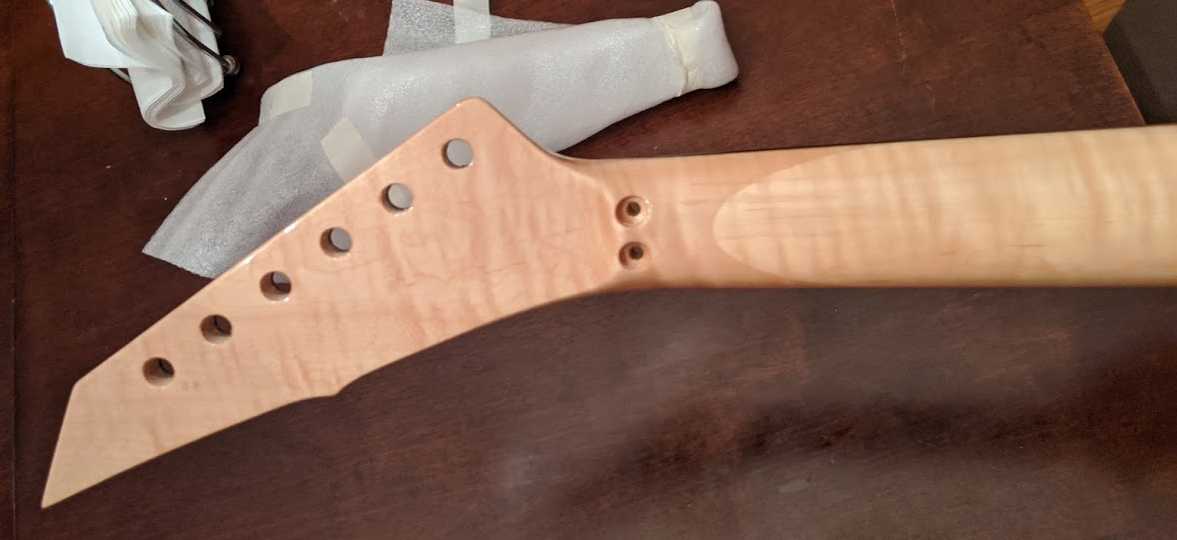 Now lets hope I don't wreck my first build!