I ordered a short scale P Bass with a rear route, and with one volume and one tone pot holes. When I tried to wire it up, I found out that whoever drilled the tone position hole put it too close to the Electrosocket jack. A major mistake.
Anyone have any ideas on how to deal with this? I guess that I could rig a dummy knob in that position and drill a new hole for the tone pot. That would be worst case scenario though.
I didn't check that spacing out before I sanded and it and finished it with poly, so I'm guessing that Warmoth won't replace it. I'm so upset. This is my 7th Warmoth build and I've never had a problem like this before. I just can't believe that a Warmoth tech would make such a stupid mistake. I have used that same configuration on a few Strats but this was my first P Bass.
I sent Warmoth an email, but I'm still waiting to hear back because its a weekend. I'll update this post when I get a reply. This will be a good test to see what kind of a company Warmoth really is.
Update: So I spoke with a Warmoth sales person and they were surprised at what they saw in the photo. They need to reposition that hole on their CNC program apparently. My bass was the first to have this issue I guess. The guy was very cool and ask me to first try a mini pot first. If that doesn't work then we may have to talk about a replacement body. I'm not sure if the mini will fit. I am picking one up today and will see if it fits.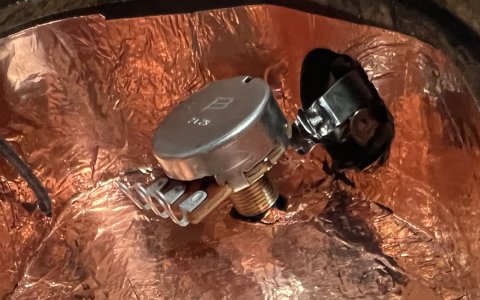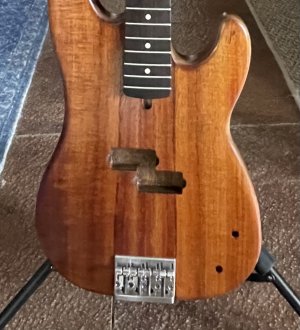 Last edited: