A few members asked to see my current gear in another thread. So to avoid hi jacking that thread any further,......
Current gear (not including some pedals & rack gear). See guitars further down.
Enjoy. 
Current amps:
Bogner Uberschall (Rev2)
Carvin Tube 100
Fender Tweed Deluxe 5E3 (1957)
HiWatt DR504 (Reeves era)
Marshall 9100
Mesa Dual Recto head (#654/chrome chassis/black diamond plate)
Mesa RoadKing head (red crocodile leather)
Mesa Tri-Axis/2:90
Randall RG80 head (early/carpet)
Rivera Knuckle Head Tre'
Soldano SLO head (rare chrome crocodile, w/depth mod located at Line Level location on back of head)
Spiegel 603a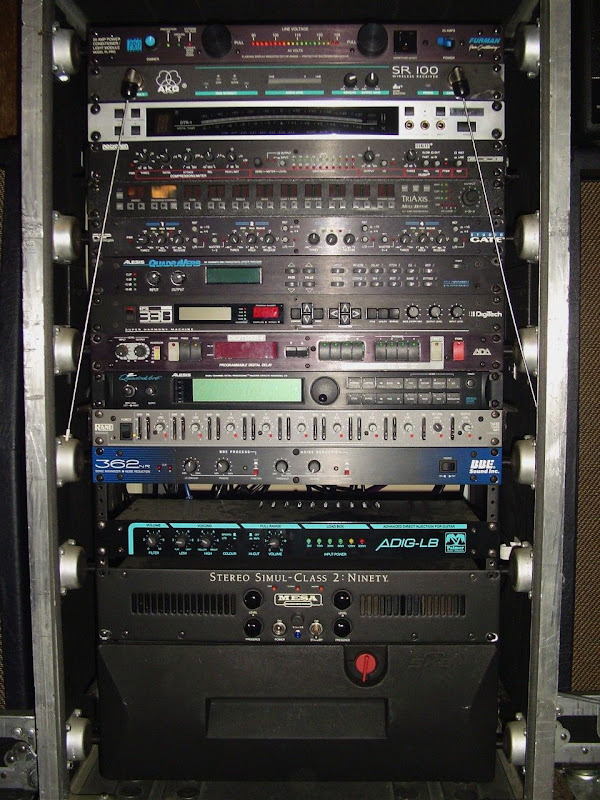 I got it covered.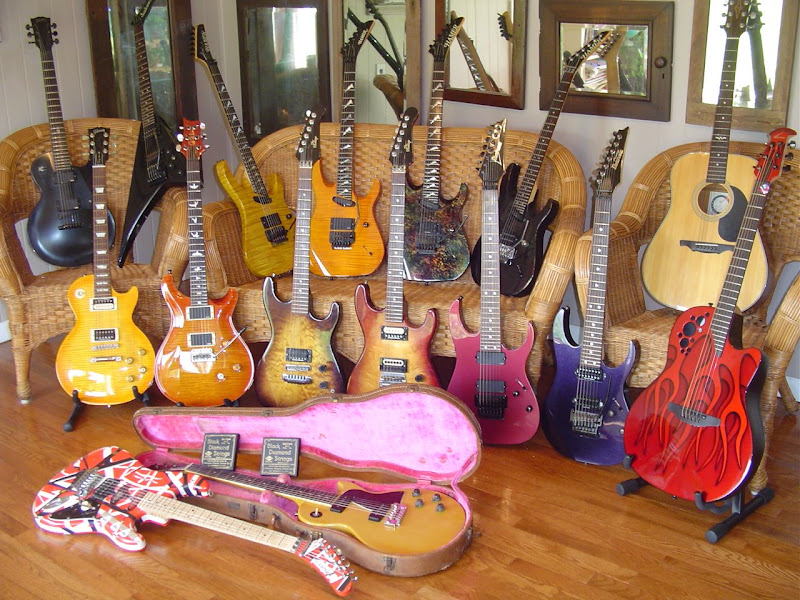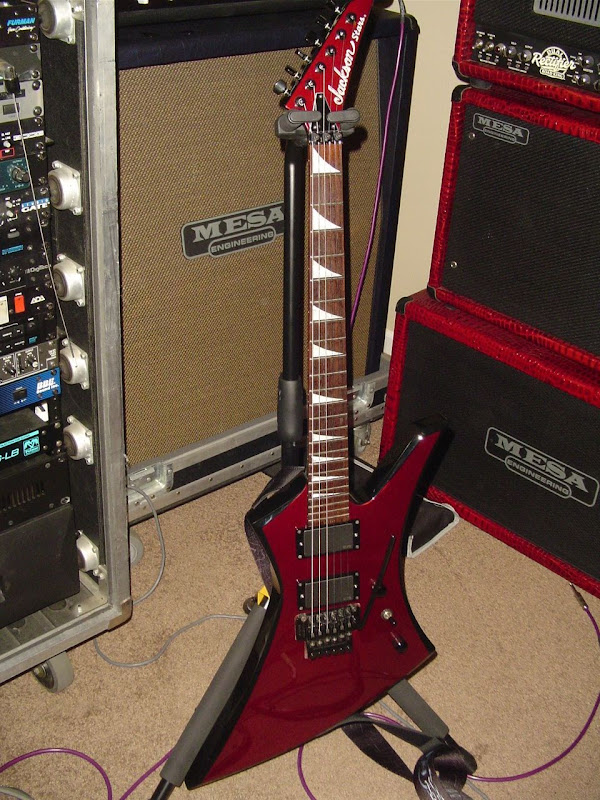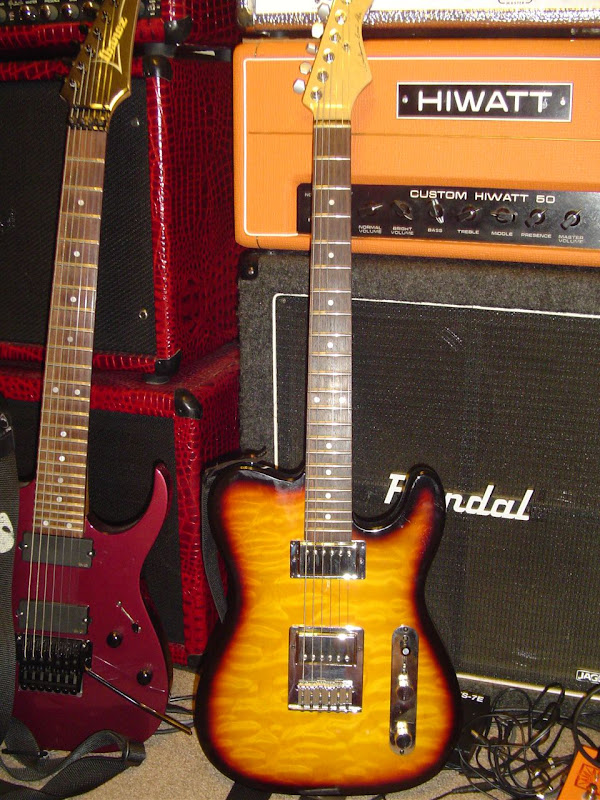 My pedal board right before I wired it all together. It's a little different now, replaced a few pedals, rearranged a little differently, but I haven't had a chance to take a pic of it yet. When I do. I'll post it here.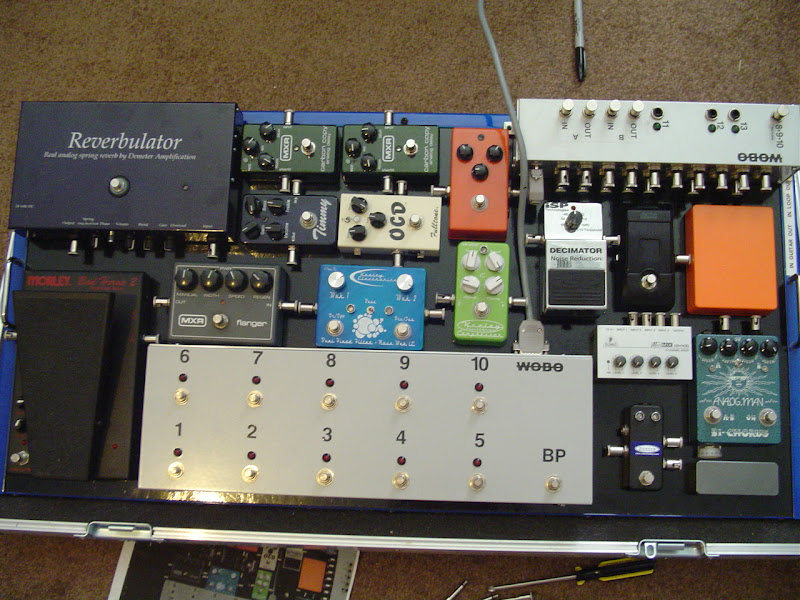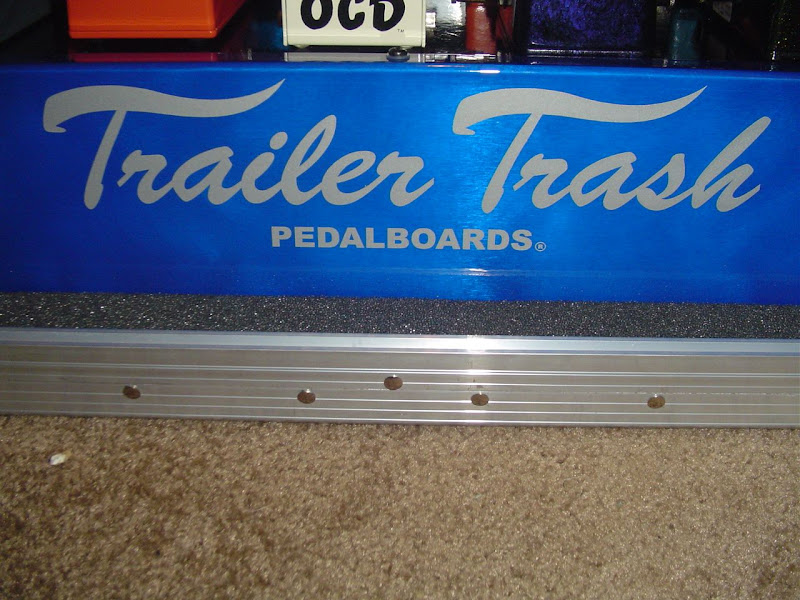 The blank orange box on my board was replaced buy this BYOC Phaser w/full options that I built, including the painting and artwork.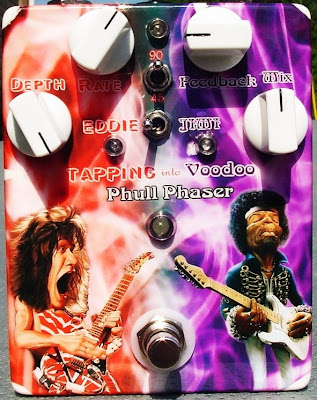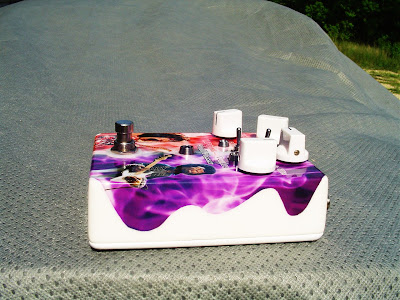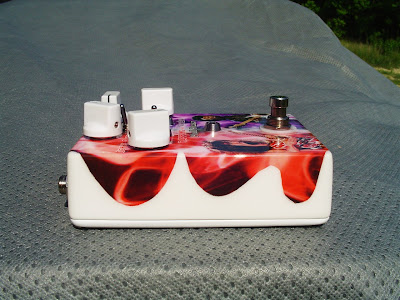 There are some misc. pedals and rack gear not pictured (Bogner/Halfer Triple Giant, AnalogMan Mojo modded DOD 250+, Monte Allums SD-1, etc) but you get the idea.
Don't have my two Warmoth builds yet, so no pics of them to post.