I posted in the out of the box page my new pre-routed body. I ordered a swamp ash blank pre-routed to 7/8th scale with a Wilkinson trem and a universal top rout strat.
I have always liked the musiclander body but I wanted to put a strat pickguard on it. It's not an option on the musiclander due to the shape of the lower half of the guitar is not even close to a strat. So I decided to build my own. With a 24" scale neck.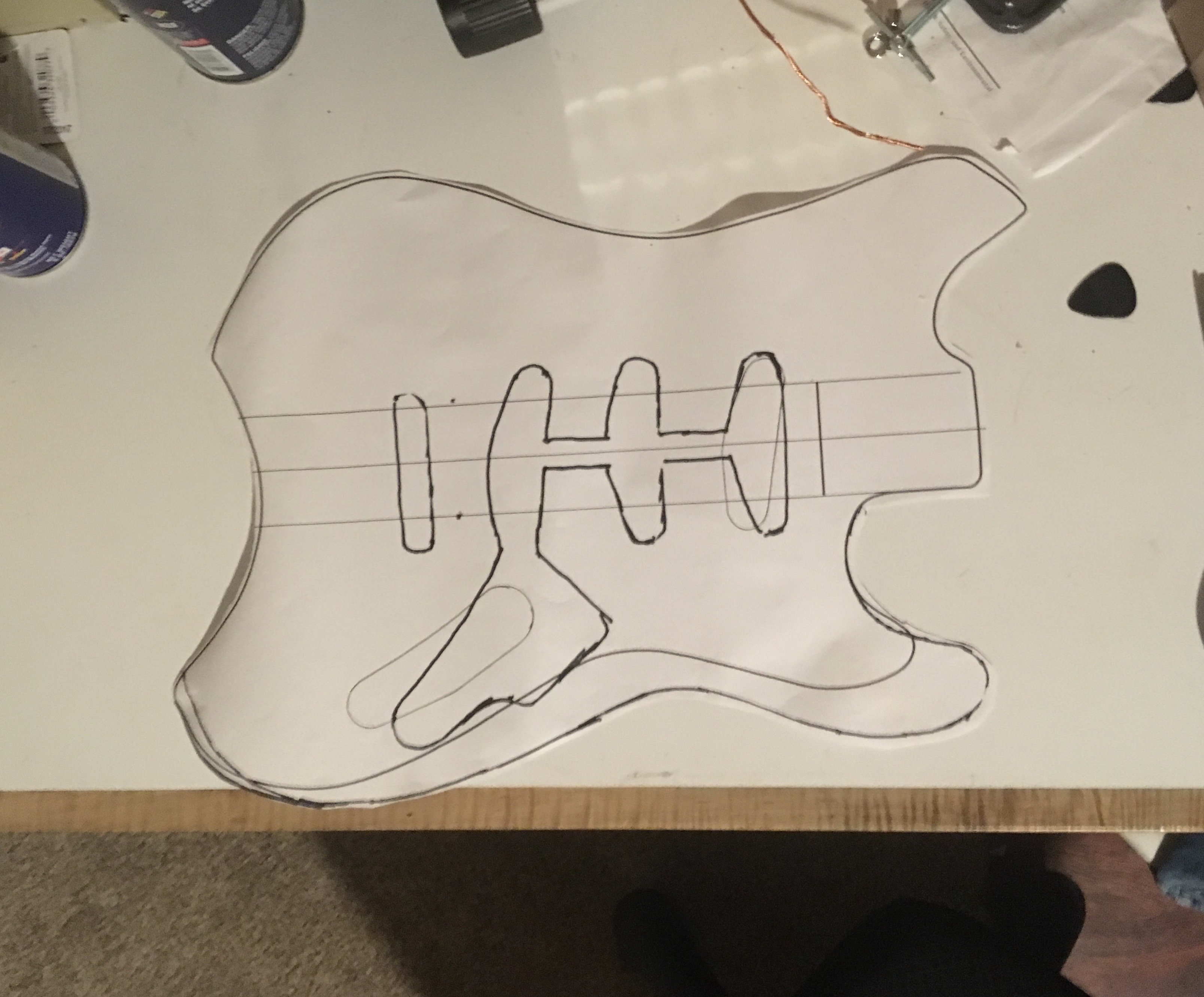 That is my first rough draft of the body at a 25.5" scale. I had to add quite a bit to the lower half of the guitar and that made the top half look a bit skinny.
Today at work I printed out the Strat body to 92% and the musiclander body to 90% of scale in order to get the PDF of the 7/8 pickguard to work out nicely. I cut out the shape of the pickguard and taped it to the musiclander drawing. then I cut out the strat drawing and cut the lower half off and slid it under the pickguard until it fit just right, traced out the lower horn half. I then added the upper half and added just a slight bit to the waist. I think it has just the right balance now. I am going to transfer the drawing over to some 1/2" mdf this weekend and cut out a template. I will hold off and cutting out the body until I get my 7/8 pickguard in to check fit.