I'm fairly new to guitar forums, so I'm not sure how often this gets discussed.
I recently decided to try modding my Telecaster Custom to have a stereo output, sending one pickup to the left and another to the right.
I used a 4-pole 5-way rotary switch to change which pickup comes from which output, and even tried an out-of-phase option between the left and right channels.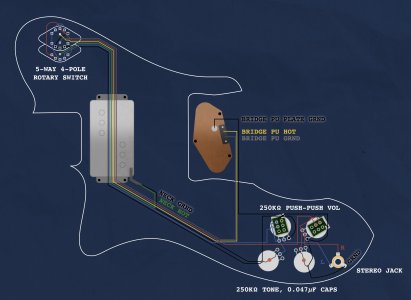 You can find out more about the wiring and the stereo tones in
this video I recently made
.
Have any of you considered doing stereo wiring in your builds/mods?