Here at long last is Quty Pie, a gift from my wife, who funded my wildest guitar-building fantasy.  The guitar is named Quty Pie afer a chalk drawing my little girl made when she was five years old, translated to a neckplate by DangerousR6.  Assembly and fret treatment by Cagey, whose work is stellar.  I can't recommend him highly enough.
Specs:
Body:
Warmoth carved-top tele with unique choice quilt maple top on a mahogany backside.  Strat neck pocket.
Finish by Warmoth:  Purple edge burst into clear, clean masked edge, with clear poly on the back.
Neck:
Showcase Strat neck in quartersawn wenge, SS6115 frets, clay dot markers.  Black Graphtech nut.
Hardware - all black:
Tuners:  Planet Waves autotrim
Bridge:  Wilkinson VS100 tremolo
Knobs, pickup bezels, etc:  black chrome.
Neckplate:  Custom DangerousR6 "Quty Pie" original.
Electronics:
Santana II pickups harvested from an unused PRS Santana II ;  Pabloman sold them to me, and may he and his progeny be blessed unto the 7th generation - they're NICE.
One vol., one tone, with a .001 mF treble bleed;  Black Electrosocket jack.
Here she is:
Frontal body shot:
Headstock: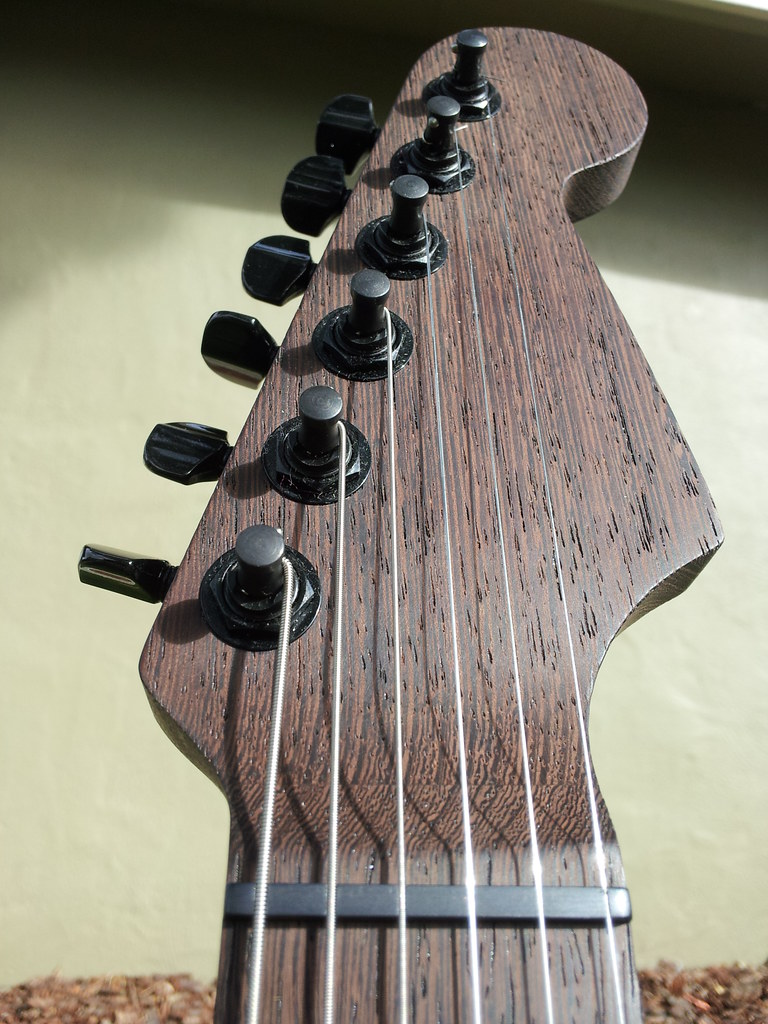 From above:
Controls:
Pickups, with a halfway decent representation of the in-person chatttoyance of this top: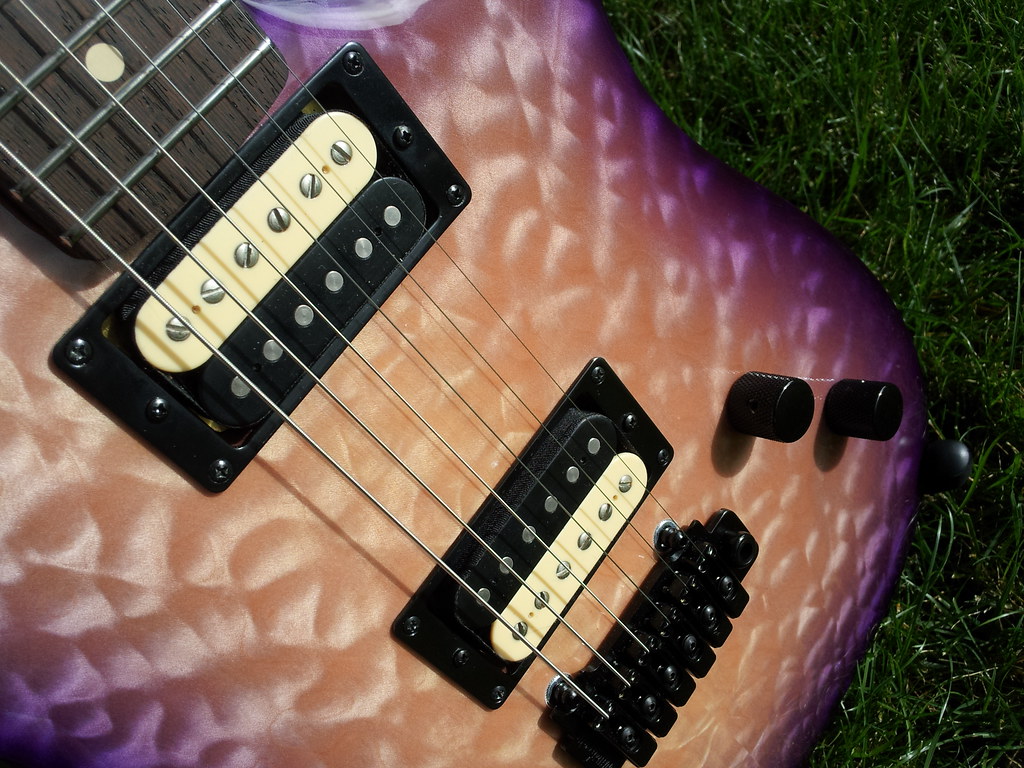 View from the bridge toward the nut:
Dangerous Doug's handiwork:
What a backside on this beauty!
Full length from the front: