Folks, sorry for starting a new thread but things became epic and I feel like some of you will appreciate what I have to share. Turns out Fender opened it's very first flagship store
worldwide
2 weeks ago in Tokyo in a four-story building in Hajakuru (and there have been queues similar to Apple stores ever since).
What's even more crazy though - I always knew that my Japanese friend who I am staying with plays in a band with a great SRV-style guitar player named Shuhei. However, little did I know he's actually Japan's only official Fender guitar tech and on track to become Fender's first Asian Master Builder. So I got a personal invitation to Fender's backstage workshop for international Fender endorsers in Japan. So here's my story:
About 10 minutes from the flagship store in a random street, we arrived here: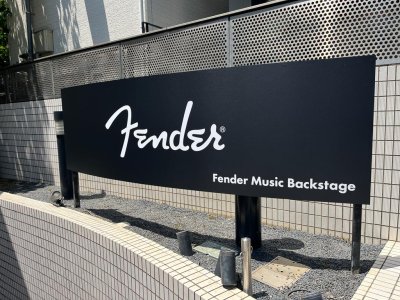 And trust me, I did feel special lol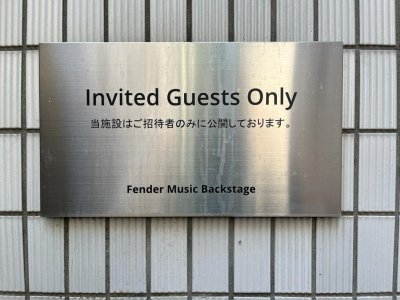 The first thing I see upon entering were body blanks signed by all of the most famous Japanese Fender/Jackson/Charvel/Gretsch guitar players out there.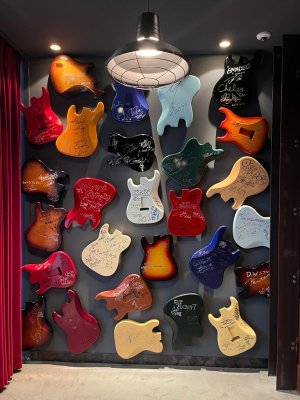 But I did spot Scott Ian quickly (FYI - Pornograffitti was NOT Nuno as I was told haha). Btw - I did take a picture of a few guitars from famous people but I am not allowed to post them as per Shuhei's request. But one of them was a from a guy who recently had a reunion with his old band in Tokyo (you might know who ;-))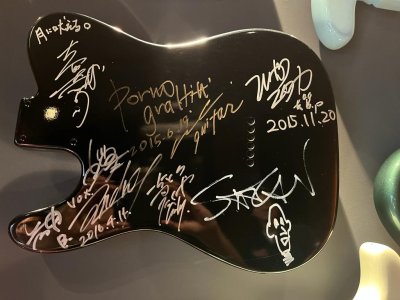 Then I took a quick photo with Shuhei - of course representing the big W (who he is a HUGE fan of btw)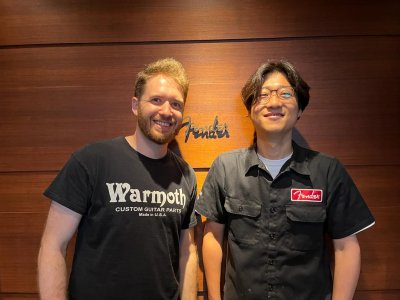 Then we went to one of two rehearsal rooms which was filled with Acoustasonics (the other one was used for a meeting with a famous Youtuber unfortunately). Pretty much every famous Fender endorser who made it Japan has been here - we're talking John Mayer et al. For example, Cory Wong will be here next month.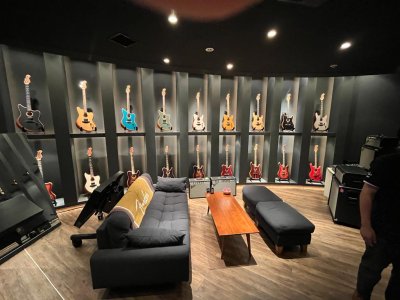 I asked Shuhei about tone. He said 70% neck, 30% body. He refused to comment on pickups lol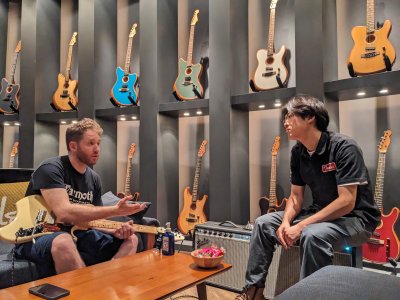 and I got to play a prototype built by him for a famous Japanese endorser. Not my cup of tea kinda guitar but some of you might love it.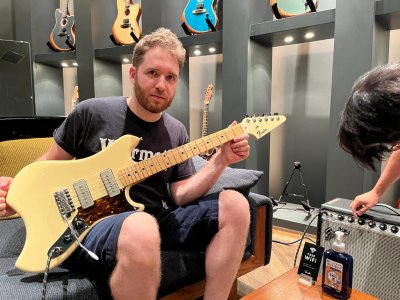 and then it was workshop time The Gretsch you see is from one of Japan's most famous guitar players.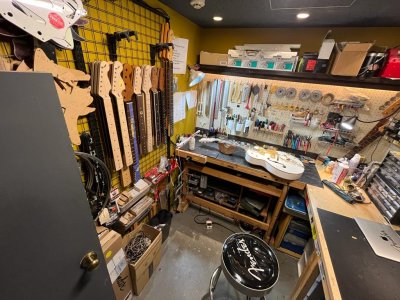 Like a kid in Toys R Us