Here is the Lefty LP my son and I built for him.  He learned alot about how a guitar goes together and he absolutly loves the guitar.  He made all the decisions on what he wanted.  It is a big upgrade from his squire strat and should be a guitar he keeps/plays for many years to come.
Body is Mahogany with a flame maple top (it was a shame to waste a flame top on a solid colour guitar, I just hope it was an ugly piece of wood  :sad1
Neck is Maple with indian rosewood finger board (maple because that is what is on Zakk's LPs).  Skull and bones inlays with graphite nut.
EMG Zakk Wyldd pickups.
The thing sounds absolutly great.  Very tight sound with plenty of mid.  All I have heard in the house for the last week is Black Sabbath (Don't get me wrong, I'm  not complaning!)
arty07: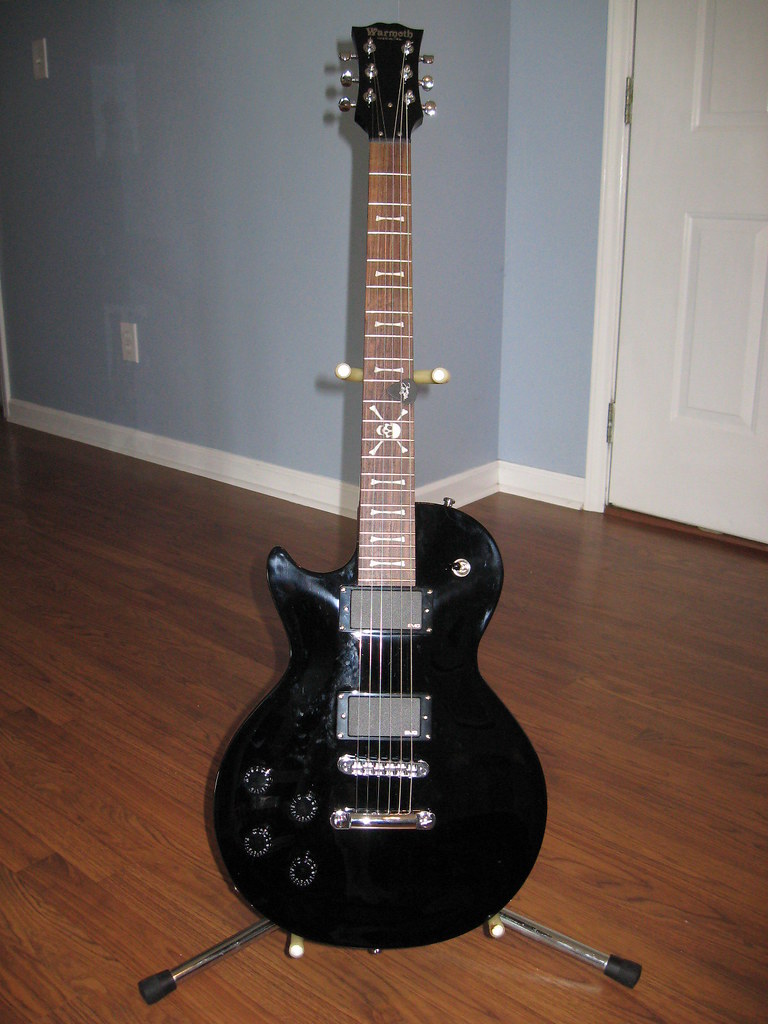 Oh Yeah... Neck Plate by DangerousR6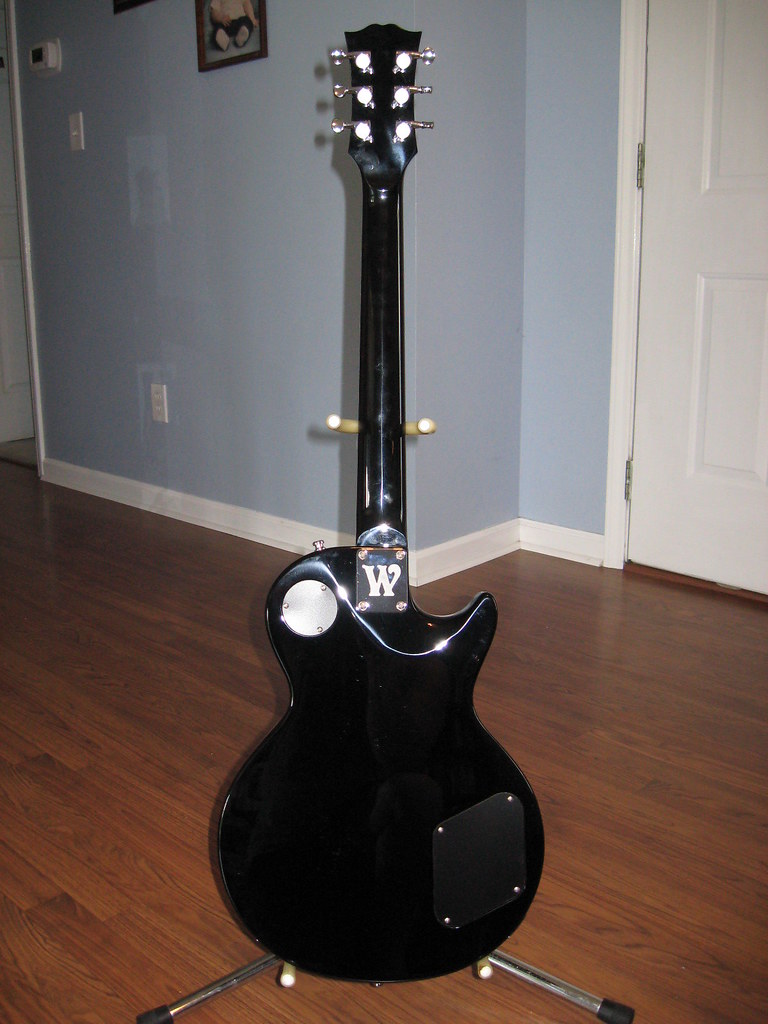 I was able to avoid all the mistakes I made on my LP build.  Could be more pleased with the way this guitar turned out.  Wish I was still a lefty!