I have a bit of time to figure this one out. Trying to decide which way to go on a neck for the body in my avatar pic (2 humbucker Tele with Strat neck pocket). The Modern Tiltback necks intrigue me on a Fender type build.
Anyone here have experience with them compared to a Vintage/Modern as far as string tension goes? I am most likely looking at a Modern Tiltback Strat neck versus a Vintage/Modern Strat neck. I am actually looking for a stiffer feel on this one.
I have a Tele neck (Vintage/Modern) which plays absolutely beautifully with no string trees and staggered Schaller tuners (1-3/4 nut, Standard Thin).
So ... any difference in string tension between the Standard (Vintage/Modern) and Tiltback? I'm looking at a 1-3/4 SRV if it makes any difference. Possibly this combo of woods and such ...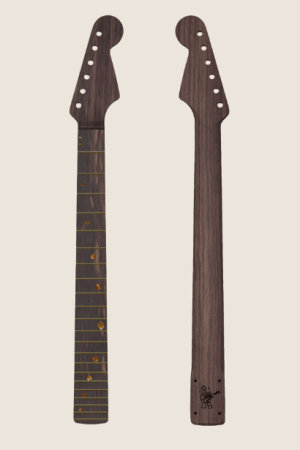 Last edited: