Burn Unit
There are some great grain lines that go the length of the neck and finger board, almost a "ribbon" effect. Very cool.
Sorry for all the pics, but I got a new camera.   :icon_jokercolor:
The pics don't show it well, or at all, but you can see the flame top through the transparent brown sides, sort of like the clear masked binding.
I also wanted to show how the flame changes tone and color as you move around the guitar.
It's hard to tell, but there are amber streaks in the flame that come and go as you change angles when looking at it.
Very three dimensional and alive.  :headbang1:
Enjoy.
Warmoth Body:
Carved Top Soloist
Amber dye/dark brown burst over/transparent dark brown back
No binding, clean burst over
1-piece mahogany body
Unique Choice flame maple top
Contoured heel
Recessed Floyd routing
_____________________________________________________________
Warmoth Neck:
Warmoth Pro
Amber dye/dark brown burst
No binding, clean line burst
3A flame maple neck
3A flame maple board
Flame maple headstock veneer
Warmoth headstock shape
1-11/16 nut width
R4 locking nut 1-11/16 string width
'59 Round Back profile
24 fret extension
SS6100 frets
No inlays/face dots
Black side dots
Clear back and fretboard finish
_____________________________________________________________
Hardware:
All black
EMG 81/85
Original Floyd Rose w/Brass Big Block
R4 nut
Schaller mini locking tuners
Electrosocket
CRL 3-way blade switch w/black knob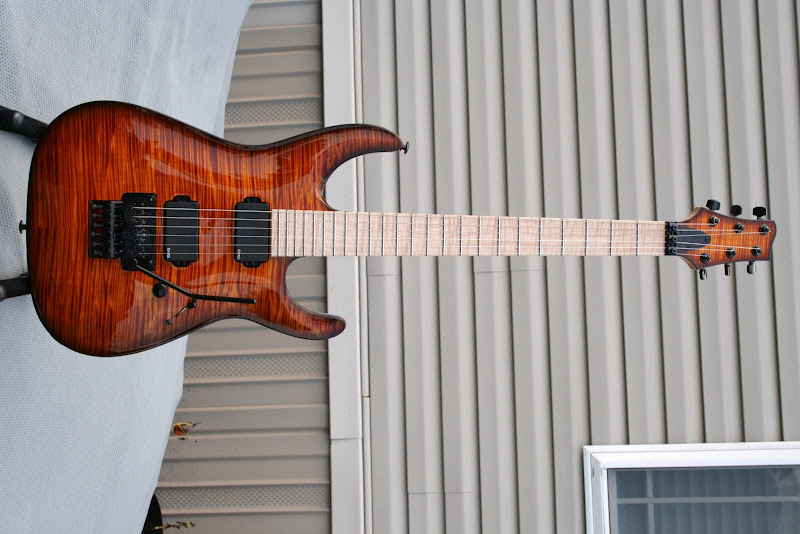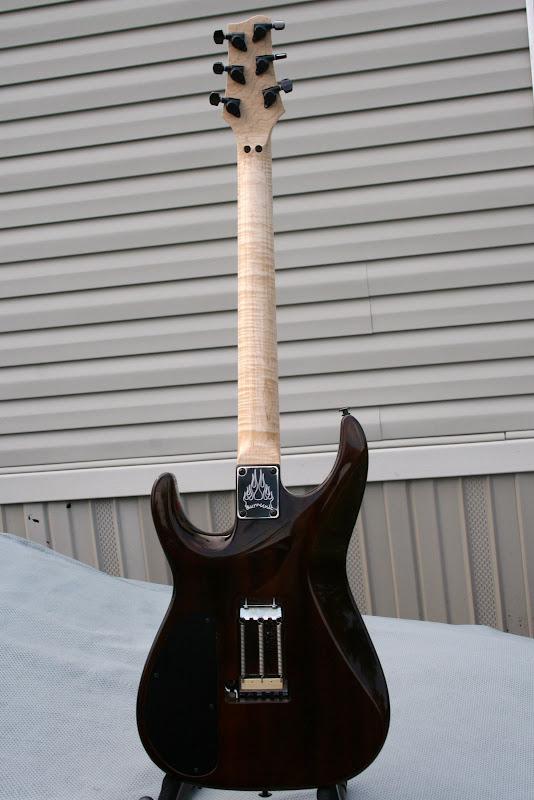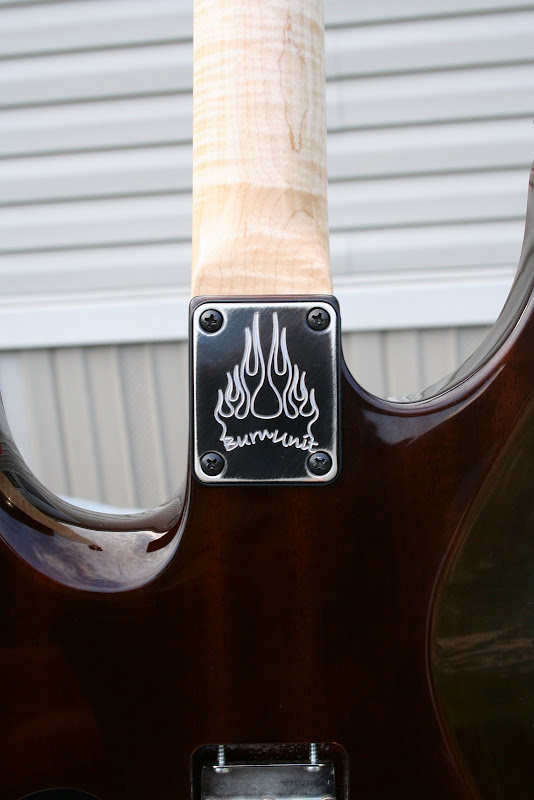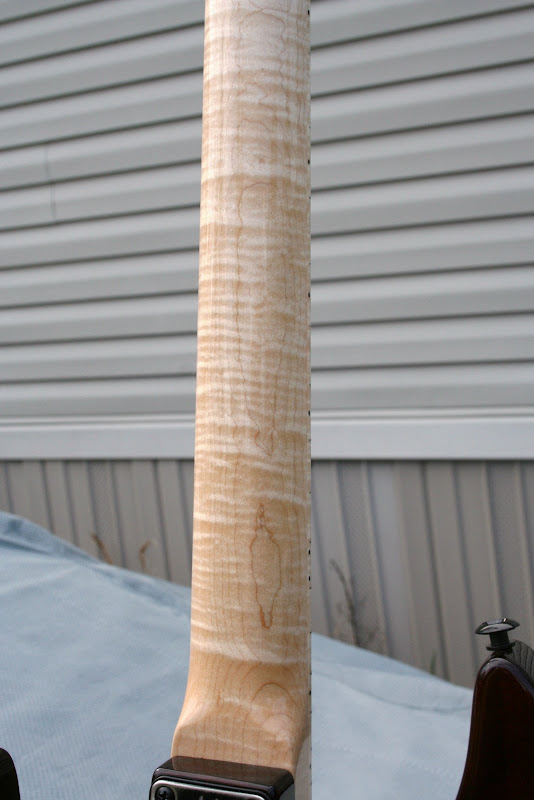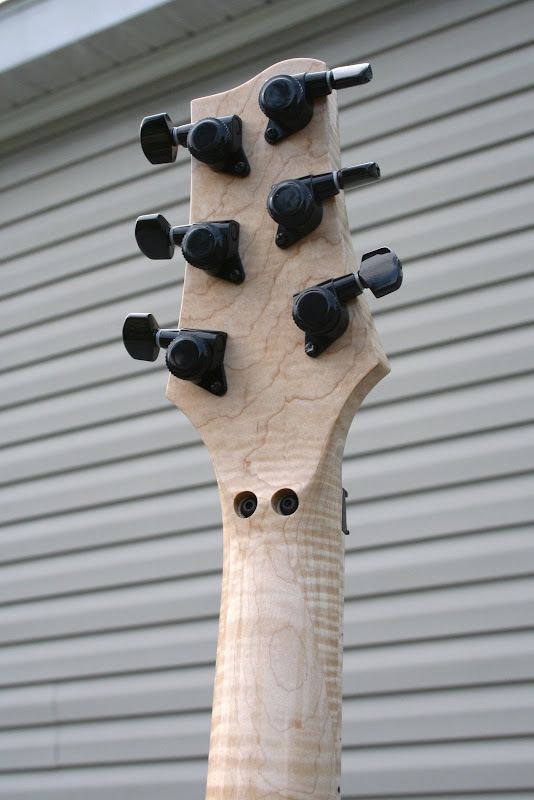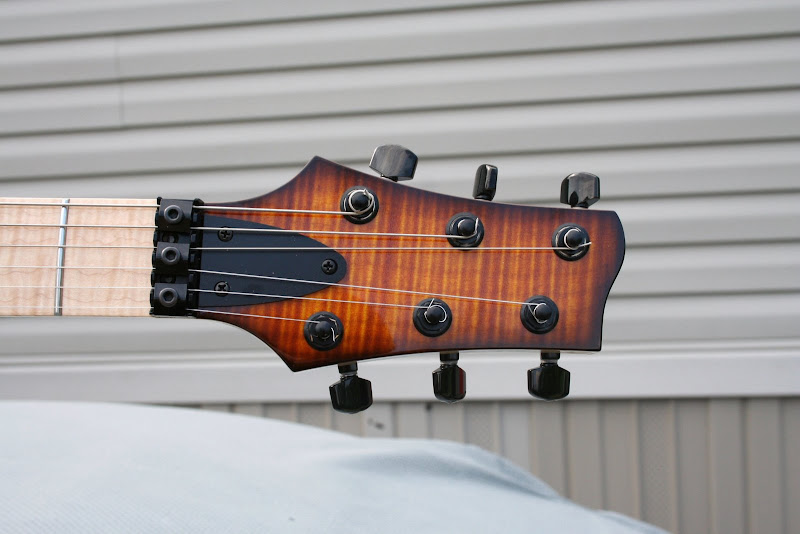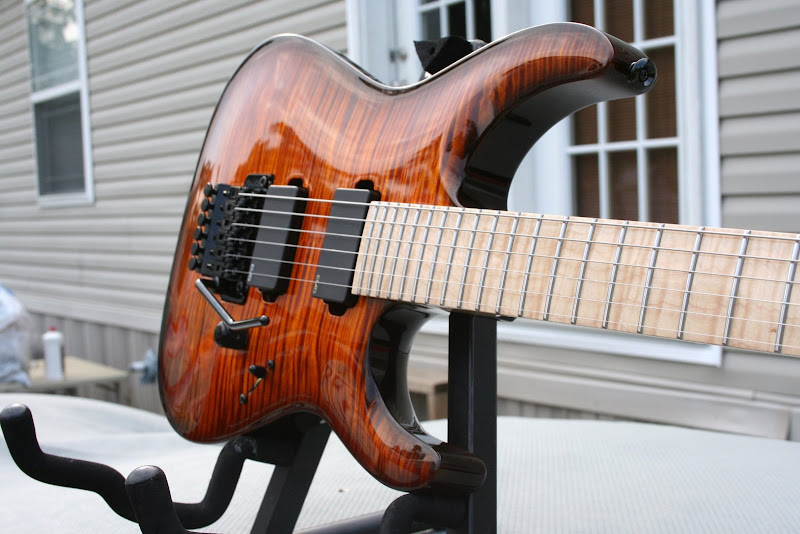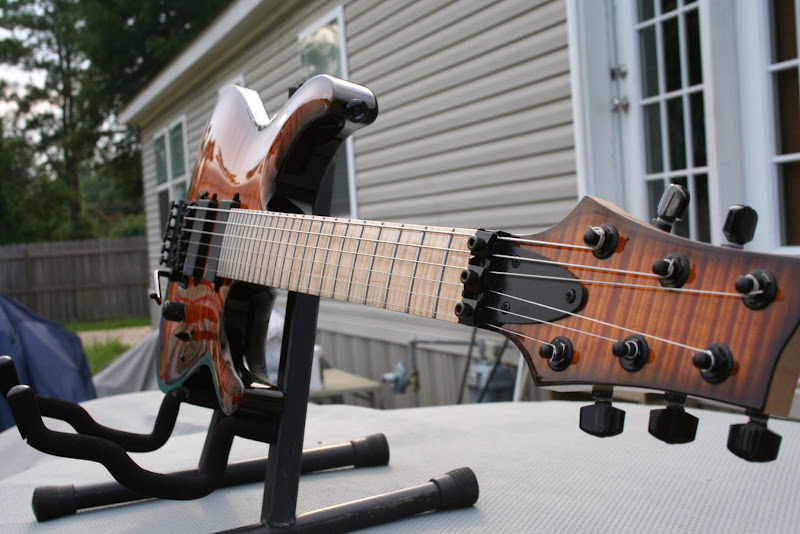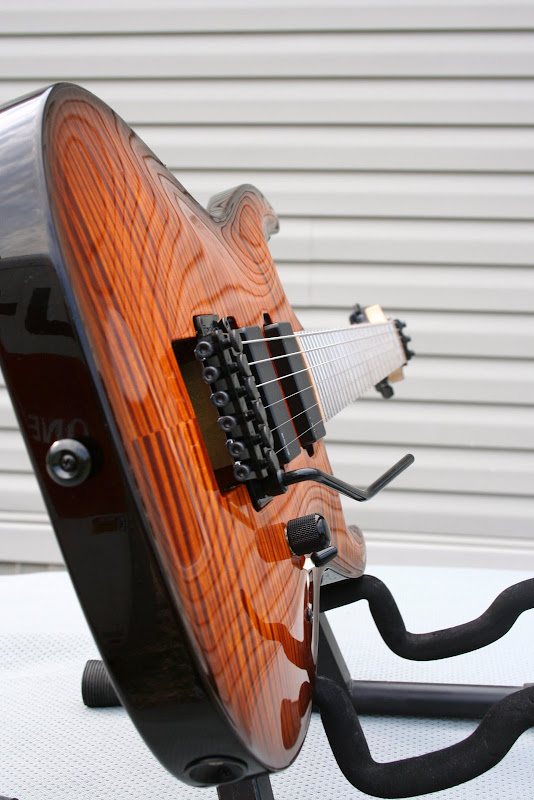 Played it last night at one of our shows. Plays and sounds great. Hard to believe that it feels and sounds like my Les Pauls (other than scale length of course). Nice, warm and full. You would not know there was a Floyd on it by the tone it gets. I'm extremely happy with it. This is my rock/metal guitar, full and thick. My Tele is my chimey rock guitar. Having both of them is an awesome combination.