I'm thinking of building a clone of my current guitar, same electronics but different aesthetics.
This is the current guitar: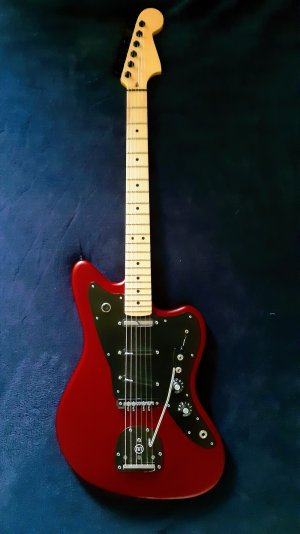 For the new one, I know I want a transparent turquoise satin finish on swamp ash. Like this but satin: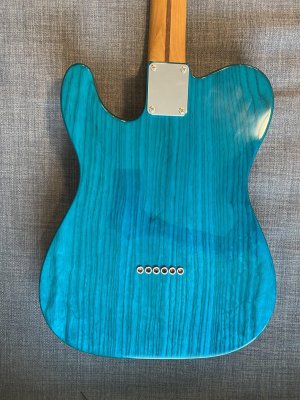 Now, I don't know whether to keep the maple neck and black hardware, or try ebony fretboard and chrome hardware.
More precisely, I'm struggling between these options (bodies are blue, but I couldn't find transparent turquoise):
1 - chrome hardware, ebony fretboard, black headstock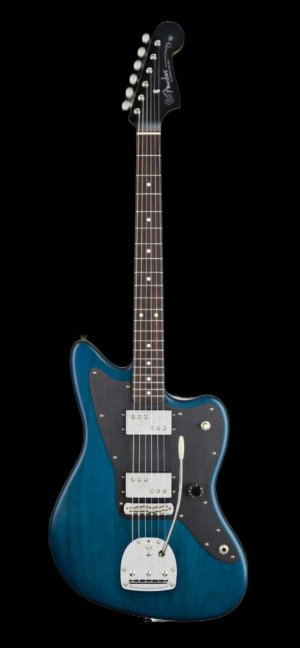 2 - chrome hardware, clear headstock, black fretboard (it looks like rosewood, but let's act as it was ebony xD):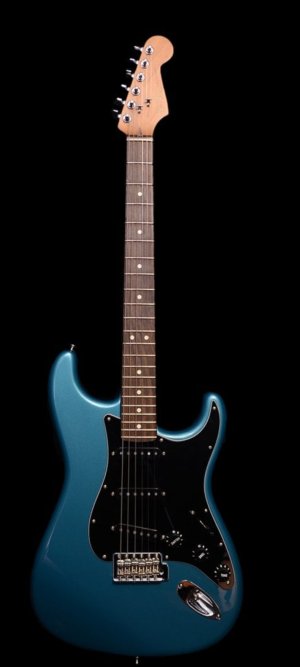 3 - black hardware, maple neck and fretboard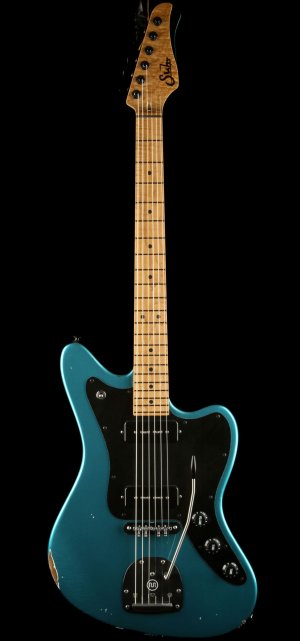 Option 3 is the one that I prefer without thinking it too much, but it would be the same as my current guitar, except for the body color change xD
I'm mostly dubious about going for ebony because I've never played a guitar with ebony fretboard, and can't find one in my city guitar shops. I've read it feels very similar to maple, so that sounds good to me.
Just wondering: what would you do?