I'm thinking about putting together a Switchback in the not incredibly distant future and have a question about the string through Tune-o-Matic options. The bridge is recessed into the body and that leaves me wondering if I need the 720 mod for that. I can't find anywhere where it says it's needed and from my thinking, the routing doesn't look deep enough to need it but I thought I'd come in here and ask. I'm still in the kicking around ideas phase and I'm not sure if I want to do a staggered string through or a stop bar.
I'm thinking of this as being a weird alternate universe kind of guitar. What if Fender came up with the Flying V instead of Gibson? I'm thinking of a reverse CBS headstock for the neck but I'm mixing some Gibson in there too. I'm thinking of using mahogany for the body and neck, scale conversion and probably the '59 Roundback profile.
Here's what I came up with on Warmoth's site. This ain't gonna be for everyone but that's the point of doing Warmoth if you ask me... It's gonna get pretty crazy....  :headbang5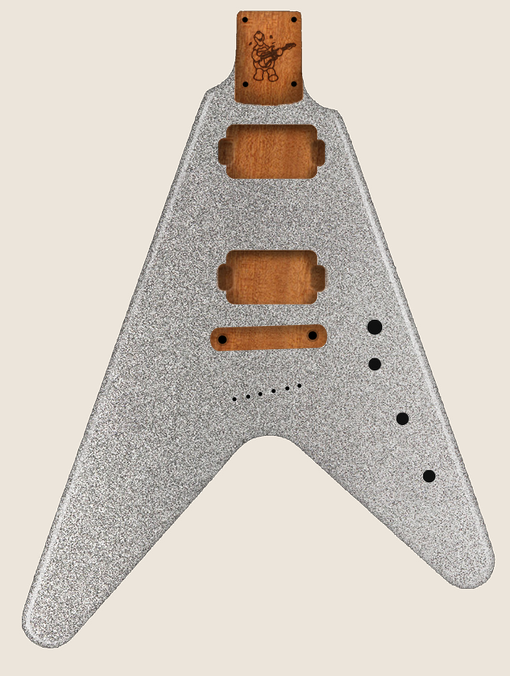 Another thing I'm debating on is dots or Supernova inlays. They'll be Moon Glow either way.
Anyway. i'm a newbie here so thank you for taking the time to read.