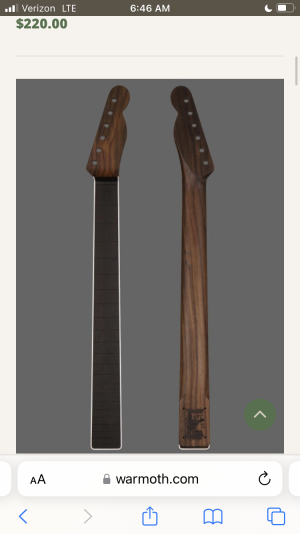 Hey y'all! Just wanted to share that I ordered my first ever build! Definitely went all out on this one too. The body is swamp ash and will be painted in gold flake, double bound with white binding. The neck is rosewood and the fingerboard is ebony, with white binding. Stainless jumbo frets and a white tusq nut.
Ordered the fralin stock tele pickups, black/white/black pickguard, gotoh vintage tele bridge with in-tune saddles, schaller locking tuners, all the wiring and screws, and the chrome warmoth logo (should pop against the rosewood!)
Really stoked to get working on this! Not looking forward to the wait but it'll definitely be worth it!