My guitar is officially branded a warmoth!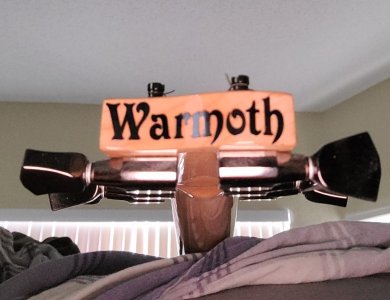 It didn't work on the headstock face, and the back was a bit weird.
I test fit it initially onr the headstock side, facing up, but that was weird too.
I really like this one!!
I wanted to do a custom logo, but could think of anything good, and it IS a warmoth, so...........why not?