I've finally ordered the rest of the parts for this project. Most of this is stuff I have lying around, The only thing that I actually had to purchase was the body.
The body is chambered basswood (light) with a black korina top and Warmoth trans red satin finish. I'm hoping it looks a bit like the bubinga in Warmoth's preview generator.
Pickups are a set of SSL-1's
I'm using a tone pros one piece bridge.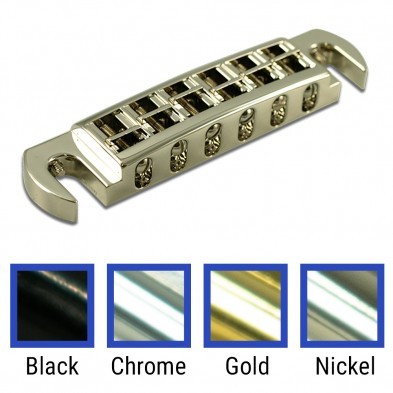 I'm using the original neck from this project, https://www.unofficialwarmoth.com/index.php?topic=32133.msg450910#msg450910
I may opt to switch to a nicer neck but the one I have on hand is functional and has a nice brass nut.
The neck will be bolted on with these
The electronics will be a no load tone and a Shadow kill switch volume pot.
I'm doing the Tom Morrelo mod and installing a lower toggle. A small LP 3 way switch will go there and select between the SSL-1 bridge and neck pickup (I may use the middle pickup in the neck position for hum canceling. I think this is a matched set).
If I get time I have a 1/8"/16"/16" sheet of copper that I was going to use for metal art. I may try and make a pickgaurd out of that. But that may be too ambitious.
Heres to hopping this turns out great!