I just ordered some more parts to start this project, as originally depicted in
this thread
.
Repost pics of the body to start: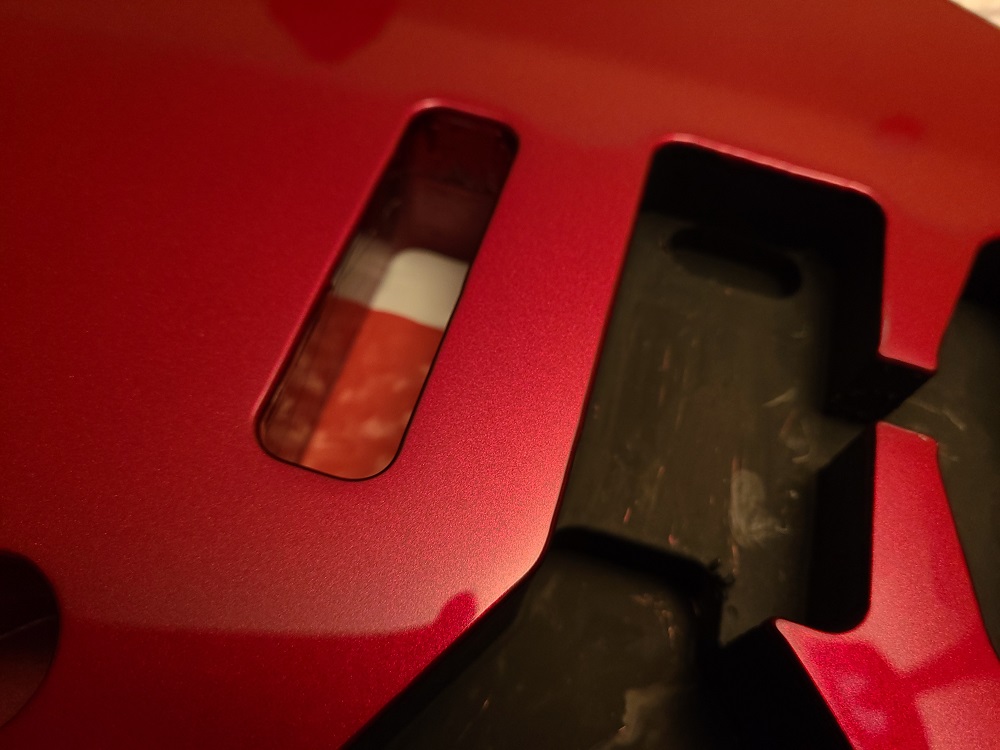 And the mock-up theme:

I decided to go with the transparent pickguard that I'll back-paint in red after applying the final line from the story as the quote:
And Darkness and Decay and the Red Death held illimitable dominion over all.
This will be printed in reverse on my Cricut and applied to the back of the pickguard, then painted over.
Pickguard itself is a loaded package from Dragonfire, two Screamers in red (since I don't have a guitar with red pickups), with single VOL & TONE in the 1.5 and 2.5 positions as opposed to a standard Strat 1-2-3 position.
The bridge is a Gotoh EV510 in black.  I liked the modern look of the EV.
The jackplate is a crafted pewter piece from an eBay seller: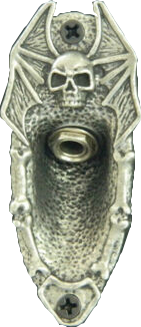 I'm planning to do a black wash coat on it then do some lighter highlights on the raised features to give it a little more contrast. I used to paint Warhammer 40K miniatures decades ago, so it'll be nice to flex that muscle again.
Finally, the neck:
Warmoth bloodwood on bloodwood with black skull-and-crossbones, black Graphtech nut, and black tuners (brand/model undecided yet). I'm going to order it as the Arrow headstock, but cut it to shape. That red semi-circle will be a beveled detail.  I'm not sure if I'll apply some paint to it or not. If the look of the wood is too pretty to cover up, then I'll leave it unpainted.
I estimate the neck to be just over $400, so it'll be a while before I have that much saved; probably not until spring.  Although I haven't been paid yet for a commission I'm building for my friend's son, so that might be a chunk toward this neck....
Then eventually, I'll probably build a guitar that isn't so dark and negative (kinda' 2 for 2 on the evil and gloomy themes here  :icon_biggrin: )